The phrase "It's about the JOB" has been around for a while at Camp, and there, a camper's primary job is dialogue. Essentially, it means that each camper has to go through the hard work of being vulnerable, sharing stories, and most of all, listening if they want to experience the transformation that often happens in dialogue.
But we'll let you in on a little secret: The serious work would be nearly impossible without a healthy dose of silliness and play.
"At Camp we're having big conversations around race, identity, gender, community, and oppression, and to be able to have them in really honest ways, people need to be able to step into those spaces and be vulnerable," said Seeds of Peace Camp Director Sarah Brajtbord.
"The reason Camp functions the way it does is that we're not just throwing people into a room and having conversations. There is another type of learning going on through playing games, doing art, dancing, and being silly that play a big part in those shields coming down, and masks coming off."
Unfortunately, as we get older there's typically less and less time devoted to this kind of play, and it too often becomes seen as a frivolous waste of time. But if you're looking to build a better life, better relationships, or a better world, not only is play necessary, it's critical.
In a recent conversation with Sarah and Greg Barker, Manager of Facilitation Programs, we discussed the ways that silliness, games, and fun are an important part of the work of dialogue at Camp, and how they can help each of us improve many aspects of our lives. Here are a few reasons to consider making play a priority:
1. It can jumpstart vulnerability and group cohesion
There's a reason so many meetings and workshops, as well as dialogue sessions at Camp, begin with silly icebreakers: "Play and being silly in front of one another is a huge entryway into being vulnerable," Sarah said. And when it comes to strengthening relationships with coworkers, neighbors, relatives, or new contacts, small acts of vulnerability through play (e.g. joining together on a stirring rendition of "Bohemian Rhapsody" at an office karaoke outing, or sharing a hidden talent for imitating Kermit the Frog's voice) can go a long way toward building trust.
"When you're silly in front of a group of people and you see that the group can hold it, there's this immediate realization that you can make mistakes with this group," Greg said. "And maybe then you'll be just a little more likely to take a risk and share something bigger later, or to ask for help when you need it."
2. It can be therapeutic
"People often think about dialogue sessions as the place that we deal with trauma," Greg said, "but the activities at Camp that are most likely to help people heal from trauma are sports, arts, and music." When trauma occurs, the brain sometimes disassociates itself from the body to be able to cope. But what our brains suppress, our bodies can hold onto for decades. For campers (and anyone) dealing with trauma or coming from situations where survival is the focus, activities like running, stretching, laughing, painting, and making up silly songs not only allow them to engage with their bodies in a way that feels good, but to also reconnect to their bodies. When we strengthen that connection, we're usually able to be more grounded in our bodies, to take better care of ourselves, and to continue on the path to healing.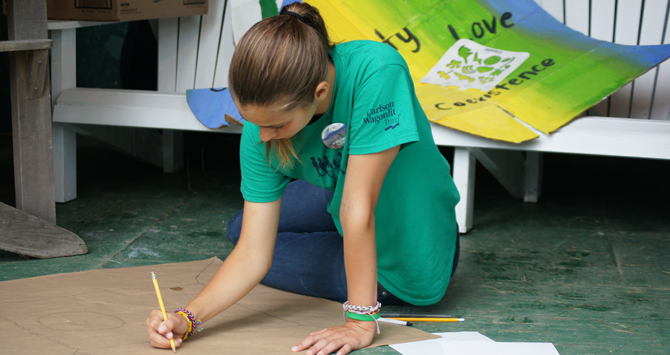 3. It can be a mode of communication
We all have different ways of speaking and communicating, and for some, it can be incredibly difficult to verbalize their feelings—especially if trauma is involved. Theater exercises, painting, and singing can be a lot more fun, and effective, ways for some people to access information and express what's going on inside when words aren't available or sufficient.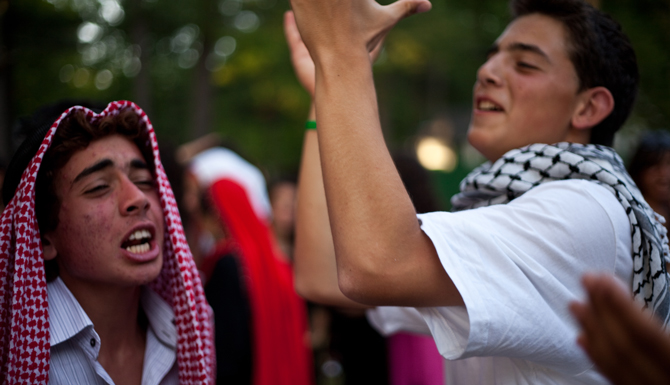 4. It can strengthen bonds
"There's something fundamentally bodily about the way humans bond," Greg said. Think about it: Close friends will often walk in sync; our facial expressions and gestures often mimic those of the people we're talking with; and if you spend enough time with someone, your habits, way of laughing, and ways of speaking are likely to begin to rub off on one another. Activities that bring us in sync with each other—singing together, swaying together to a song at a concert, participating in a yoga class, or even paddling together in a canoe have similar effects, triggering a part of our brain that is directly linked to empathy.
As Greg noted, "These acts are a key aspect of empathy because they allow me to say 'You're doing this, I'm doing this, we're doing this together.' It helps me recognize the humanity in the other person, because I see myself in them."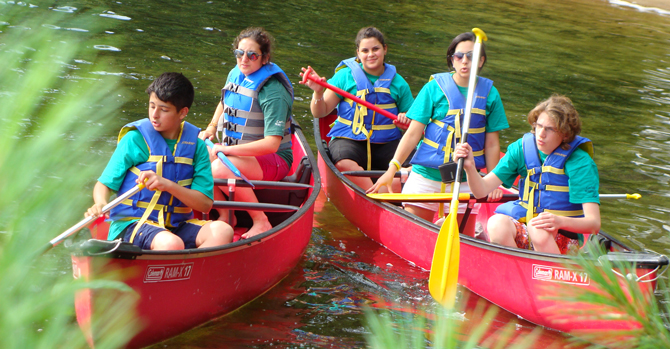 5. It can be empowering
Play allows us to access other forms of knowledge and expertise, and of course it feels great to tap into things we're good at—maybe utilizing your singing voice, or dusting off your high school volleyball skills, for example. But learning a new way of playing, be it through taking salsa or improv classes, or learning a new card game or sport, can help a person grow in immeasurable ways. The first few attempts may feel shaky, but when a camper gets their first hit in a softball game, or climbs an impossibly high wall on the ropes course, their face says it all: Play can be deeply empowering because it reminds us that we are capable of doing much more than we know.
This article is part of a series that explores topics related to dialogue. Learn more about our dialogue and facilitation programs ››
Got a question for our facilitators? Send it to dialogueIRL@seedsofpeace.org.