Camp 2019 Applications are now closed
How to join us at Camp (& beyond)
The camper selection process to attend the Seeds of Peace Camp in Maine is very competitive and varies by country and program.
The schools, community organizations, educators, and graduates of the Seeds of Peace program are involved at various stages of each program's selection process.
Candidates are typically between 14-16 years of age. We are looking for young people who are passionate about their communities, are curious, can think critically, have an open-mind, are willing to be challenged, show leadership potential, and are able to communicate well in English.
In 2019, Seeds of Peace will accept campers for the following delegations. To find out more information and how to apply, click on your region:
Middle East (Egyptian, Israeli, Jordanian, and Palestinian Delegations)
South Asia (Indian and Pakistani Delegations)
United States & United Kingdom (New York, Los Angeles, Chicago, Maine, Syracuse, and American/UK Delegations)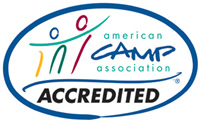 While there are many countries and regions of the world which we would like to incorporate into our programming, funding and organizational priorities are focused for the time being on the regions above.
For more details about the specifics of each participating delegation's selection process, email camp@seedsofpeace.org. Be sure to include the city in which you live so that we can direct you to the appropriate person.
2019 Camp Dates
Session One (Middle East, South Asia, American/UK Delegations): June 27 – July 18, 2019
Session Two (US Program): July 24 – August 11, 2019
"Camp has exposed me to a side of life that is magical. It is where people can actually come together and stand side by side as humans." — Noor, Pakistani Seed