June is Refugee Awareness Month, a time to shine a spotlight on the thousands of families who flee from violence and unrest each day, and a time to foster empathy and build support for them in the new communities where they arrive.
Many in our community are working year-round to address the migrant crisis in a myriad of ways. Here are six Seeds of Peace alumni who are making a difference for refugees.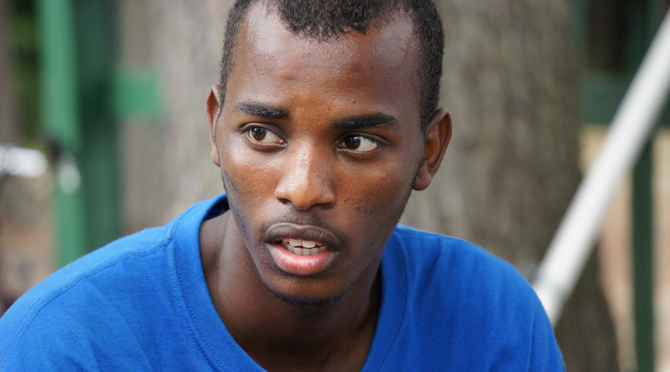 Salat (Syracuse Seed, 2012)
Salat was born in a refugee camp in Kenya after his parents escaped the Somali civil war, and lived there for 11 years. When he found out the United Nations had selected his family for resettlement in America, he thought he was headed to heaven on earth. But what Salat discovered upon arriving in the States was a country more hostile than he could have imagined.
"I was treated like a criminal based on my skin color," he said. "I learned to avoid looking like a Muslim whenever there was an attack on American soil. l was made to feel that coming to America as a refugee who seeks asylum is the worst thing you can be."
That changed when he came to Camp. "In the dialogue hut, I was given the space to unbottle all of the things I had bottled up over the years," Salat said. "I was made to feel that I was enough, and that my difference was beautiful. It was the happiest three weeks of my life."
Now, Salat is paying that experience forward. He is a board member of Refugee and Immigrant Self-Empowerment (RISE), a nonprofit that provides recently resettled Americans in Syracuse with the resources they need to become self-sufficient through employment, education, and economic empowerment. And his upcoming documentary, Leaving Home But Left Behind, chronicles his journey back to Kenya to reunite with his mother after 13 years. Through his experience, the film aims to help others understand what it means to be a refugee in America.
Read Salat's Seed Story in its entirety ››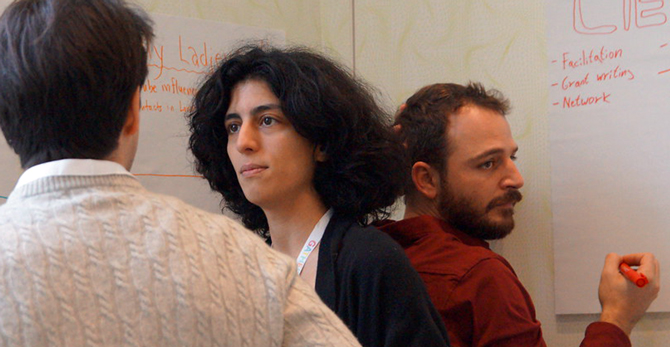 Lilly (GATHER Fellow, 2018)
Lilly's connection to the plight of refugees was always personal.
"My parents were from Iran, but I grew up in America," she said. "So I sometimes felt like I was both a part of and apart from two different worlds. The idea of what unites humanity and what makes us different appeals to me."
Throughout Seeds of Peace's GATHER Fellowship, Lilly developed an interactive Minecraft story that follows a young Syrian refugee as she tries to make her way to safety. By putting the player in this character's shoes—the game begins among family and friends trying to live their daily lives in war-torn Aleppo—Lilly hopes to counteract the often-inflammatory rhetoric around refugees in the West with empathy and understanding.
Read more of our conversation with Lilly ››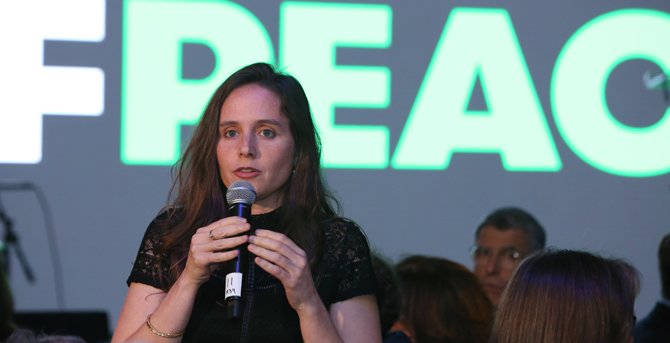 Avigail (Israeli Seed, 2000)
Avigail has been a fierce defender of human rights for years. She channeled her passion for grassroots organizing into a career as a lawyer specializing in labor law—a role which has seen her advocate for vulnerable groups in Israel such as workers, youth, women, Palestinians, and the LGBT community. As the migrant crisis became more severe, she knew it was her duty to get involved.
"Something very essential that I experienced in Seeds of Peace was to be humble in the face of another person's life and story. To listen very carefully. To see their pain as my pain, their tragedy as my tragedy as a human being," she told us.
"It reached a point where we said we just could not be silent bystanders."
Avigail is one of the co-founders of the International School of Peace (ISOP), an educational initiative just a short drive away from the Moria refugee camp in Lesbos. Headline after headline describes the camp as one of the worst places on earth, but for the 400-some students who fill its classes every day, the ISOP is a sanctuary.
There are no external structures on the island dedicated to education for these refugees. But thanks to the ISOP, these students—many of whom have never been to school before—are now receiving one.
Read about our meeting with Avigail at the ISOP ››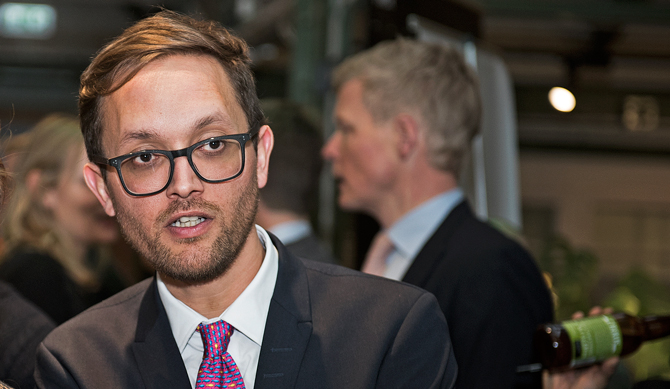 Anis (GATHER Fellow, 2018)
As a professor of Music and Politics and a member of the French Embassy's Cultural Attache, Anis has always been fascinated by the intersection between music education and social change. But after face-to-face experiences with refugee children while volunteering in Greece, he realized there was another way he could put his expertise to use—one that could help those who need it most.
"Refugees are fed and accommodated, but what about their aspirations? Few initiatives exist to rebuild self-esteem, encourage social integration, and inspire hope in the future," Anis said. "Nearly 28,000 refugee children live in Greece today. They deserve a childhood with confidence and the certainty of belonging."
That's why Anis co-founded El Sistema Greece, a program offering free music classes and concert performances to children in Greek refugee camps. These programs are also integrated with migrants and Greek citizens to foster social inclusion.
El Sistema Greece began with two dozen children in a single camp outside Athens. Now, the program has over 500 participants in camps across the country.
"On stage," Anis told us, "everyone is united in a desire to excel, and we see the potential of a person, rather than a threat. These young artists are adding value to the community, not disrupting it … We are creating a community based on solidarity, hard work, and being part of a team."
Read our alumni profile of Anis ››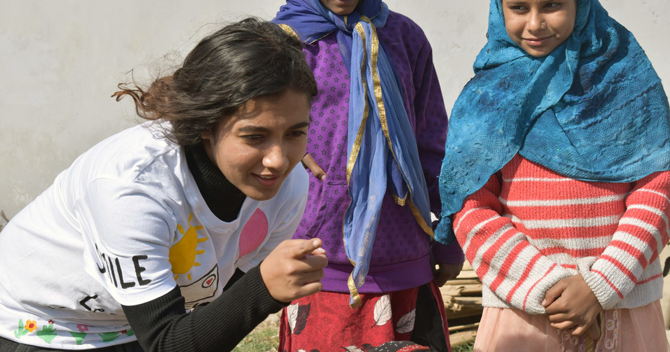 Pooja (GATHER Fellow, 2018)
Pooja is based in India, and runs her own program targeted to refugee youth. In 2015, she saw an image of a Syrian boy's body washed ashore in Greece. She expected the disturbing scene to be a galvanizing moment, only to find it met with indifference by those around her. So she decided to take change into her own hands.
That year, she founded Letters of Love, an organization that connects children in refugee camps with pen pals to foster empathy, connection, and emotional support. "The core idea of my work," she explained, "is to shake the inertia of apathy people have about grave humanitarian issues. To inspire others to help make a difference in this daunting crisis, we must first inspire empathy."
Since then, Letters of Love has sent over 33,000 letters to Syrian, Iraqi, Palestinian, Yazidi, and Rohingya refugee children, and built a network of over 8,000 student ambassadors working to foster empathy in their schools and communities.
Learn more about Pooja's work ››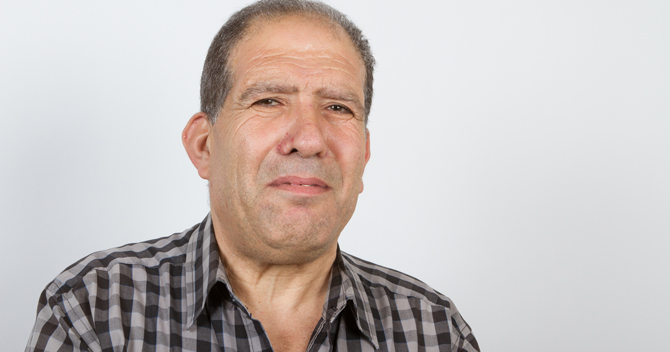 Abu Tareq (Palestinian Delegation Leader, 2007)
Abu Tareq views education as a way for people to transform the world around them. Earlier in his career, he was a principal at schools throughout the West Bank. He watched the students around him upend narratives of what their lives should look like.
Now, Abu Tareq operates an education center for children at his home in the al-Arroub refugee camp, where he has emerged as a community leader—and an emissary of peace. His program has run in the winter and summer in al-Arroub for years, providing youth with conflict mediation and communication skills, as well as helping them overcome trauma and develop resilience.
In al-Arroub, having a place for children to go when school is out can be the difference between life and death. "The victims [of the conflict] are mostly kids," he explained. "They think throwing stones at settlers is a kind of play. But the result can be the loss of their lives, for nothing. It's a very unuseful way to ask for freedom, for the right to live and travel out of the camp."
For so many children, Abu Tareq's program is a respite from the harsh realities of their circumstances. "The students are free to dance, to play, to move freely," he said. "This is my aim: to provide a little light in such big darkness."
Hear Abu Tareq's story on INSPIRED, our audio documentary series:
Do you know of any alumni we didn't include who deserve a spotlight? Share your thoughts with us in the comments below!