Our alumni are working in ways small and large to make an impact in their communities. This "Alumni Profiles" blog series will feature some of our over 7,000 changemakers in 27 countries around the world who are working to transform conflict.
Over 27,500 refugee children are living in Greece today, displaced from their countries and their homes. They are vulnerable, having departed in a hurry, endured a dangerous journey, and lost nearly all elements of their previous lives.
In 2016 Anis, a tour manager for renowned orchestras in one of the world's leading classical music agencies, volunteered at a refugee camp on the Greek island of Lesbos. The sense of hopelessness pervading the children he worked with left him distraught—but also emboldened him to take greater action.
"As I got there and saw the situation of neglect and loneliness the refugees live in, I immediately knew I needed to connect with my work and bring a music education program to the numerous children I got to know," said Anis, who is a 2018 Seeds of Peace GATHER Fellow.
His experience in the refugee camp inspired him to embark on a project that uses music education as a tool to bring opportunity and humanity to refugee children: El Sistema Greece. The NGO's mission is to transform conflict through music, friendship, and mutual human support.
Anis recognized a need for opportunities that not only help to empower children in refugee camps, but also help integrate them into their new societies. Having travelled the world with various orchestras, Anis understood art, and music especially, to be a universal language. In Anis's words, he was "inspired to use it as a tool for consolation, regeneration, empowerment, and education for the children of the camps."
El Sistema Greece started with only two dozen participants in a refugee camp near Athens; it has since grown to over 500 participants in six different "nuclei" that participate in El Sistema-organized music classes and concert performances.
The organization is now offering free music classes not just to refugee children, but also to migrants and Greeks as well to foster social inclusion. More than 20 different nationalities are represented in these music classes, and Anis is dedicated to embracing this diversity—what he calls the "new face of Europe and, by extension, the new face of the world"—by creating as inclusive and harmonious an organization as possible.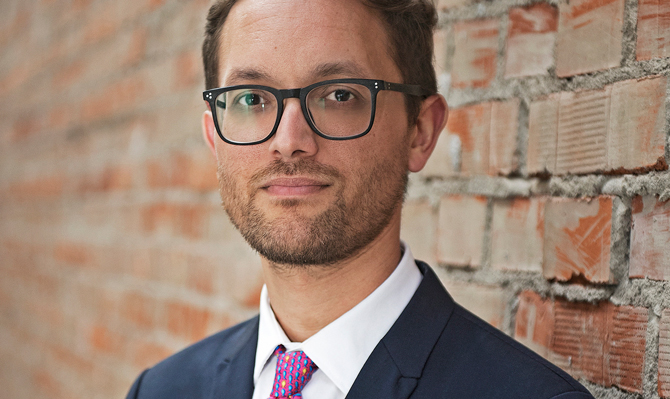 Anis immediately saw the potential of joining efforts with Seeds of Peace because of their shared goal of finding innovative methods of conflict transformation. The GATHER Fellowship has connected him to a community of other individuals dedicated to similar goals, and the exchange of ideas and resources has had a meaningful impact on both Anis and El Sistema Greece.
"We all realized from the beginning that being part of this community will allow us to dream bigger and make joint projects happen," he told us.
"Today El Sistema Greece is partnering with the other Fellows' projects, giving a more international frame to what we try to achieve locally."
Anis sees his organization as a way to create communities that recognize the value of refugees through an education model that embraces understanding, openness, and teamwork. He believes that conflict can be overcome through shared creation, and that El Sistema Greece functions as a social equalizer: all the participants of student performances, regardless of their background, are equal contributors to making the best music possible.
Anis hopes that this work will show others that an inclusive society is possible, and that it will help to change the perception of refugees from a burden to society to individuals who bring talent and richness to new communities. Beyond empowerment, education, and community-building, Anis believes the music lessons and performance opportunities El Sistema Greece provides serve as an emotional outlet for children of conflict suffering from trauma.
"El Sistema Greece [seeks to have refugees] transform their loneliness into creative citizenship," he said. "The physical act to sing or to play an instrument releases stress and tensions. Traumatized children can find a relief with music. This model is replicable to other conflictual zones in the world and could well be one of the solutions to providing a better education to all the children that are experiencing post-war traumatic anxiety."
Education through music is not only a passion for Anis, but a responsibility. He sees it as society's collective responsibility to do more to give refugees, especially youth, the opportunities they need to achieve social inclusion.