The #ChangeTakesAllofUs Campaign reimagines some of the world's most pressing issues through the perspectives of Seeds of Peace community members.
Through research, humanitarian relief, and activism, these women are working for a world in which refugees and migrants are safe and welcomed.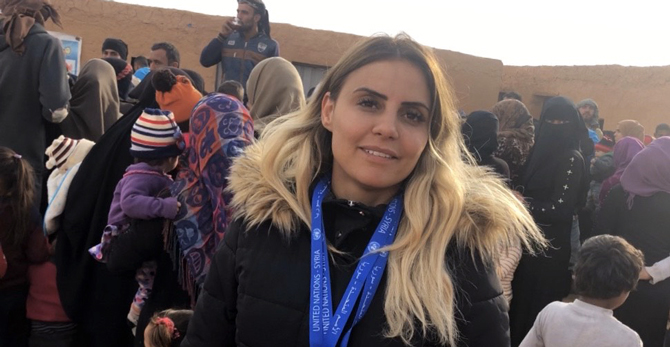 Fadwa (1994 Palestinian Seed)
Amid the most challenging crisis the world has faced since World War II, the rights and health of refugees, migrants and stateless peoples are particularly vulnerable. They may be confined to camps and settlements, or living in urban slums with overcrowding, poor sanitation, and overstretched or inaccessible health services. COVID-19 is a threat to all of humanity, regardless of nationality, ethnicity or faith, and the tightening of border controls, travel restrictions or limitations on freedom of movement must not stop those who are fleeing war or persecution to access protection measures, including health care. The world will get through this crisis, but only if we act together, in solidarity.
Fadwa is a United Nations (Syria) Public Information Officer.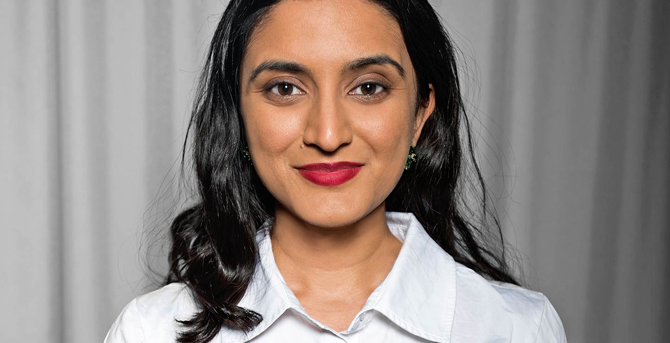 Divya (2019 GATHER Fellow)
There is a subconscious 'othering' of migrants, and we try to create a completely separate model of what we need to do for them. In trying to reinvent this wheel, we miss some critical pieces. The solution doesn't involve anything groundbreaking. When it comes to teenagers who are classified as unaccompanied minors, for instance, NGOs and social service organizations need to see and understand them holistically—the way we understand adolescents in our own communities—rather than through the lens of international treaties and policies. It's through coming together, treating others as we would members of our own family, that refugee youth can have a better chance to thrive, to become contributing members of whatever society eventually becomes their home.
Divya is a recent doctoral graduate from the Johns Hopkins School of Public Health who studied the migration experiences of unaccompanied children in Greece.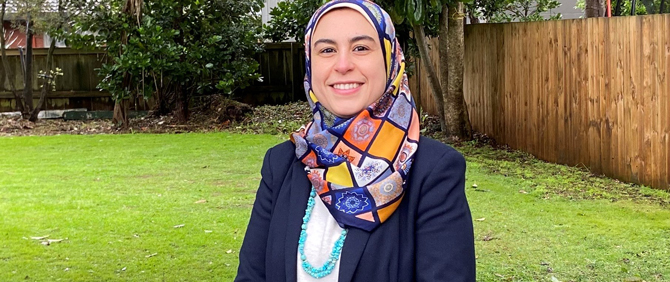 Hend (1999 Egyptian Seed)
Creating more inclusive societies that are welcoming to migrants and refugees is everyone's responsibility not just government and non-government organizations. In order to do that we have to be willing to have uncomfortable conversations about discrimination and call out biased behavior. Instead of making hasty judgements about people who are different from us, we need to be curious and politely ask questions. It is important that regardless of identity, everyone feels safe.
Hend is a PhD candidate at the University of Auckland. Her research focuses on the identity of Muslims in New Zealand and Australia.