The #ChangeTakesAllofUs Campaign reimagines some of the world's most pressing issues through the perspectives of Seeds of Peace community members.
Members of our community weigh in on what's at stake—and what can be done about it—in the 2020 presidential election.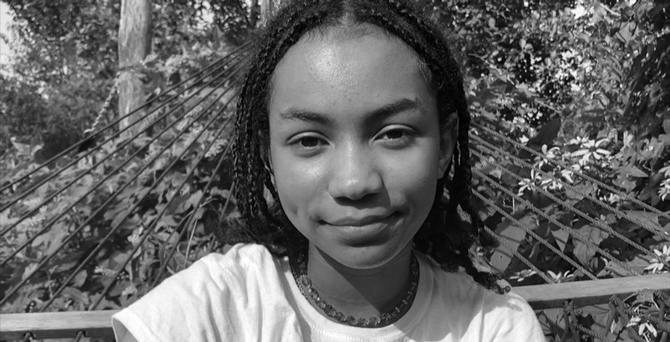 Miette (2019 New York City Seed)
My father is from Tanzania and my mother is Puerto Rican and Cuban. They introduced me to politics and a wide range of voices early on, and when I think of politics, I think of giving power and a voice to the people. Currently we have a president who is reluctant to listen to the voices of underrepresented people—be it the youth or minorities. And if we choose someone who is not willing to listen to the cultural groups in our country, it will change the image of our nation, not just to other countries, but for the people living here. My generation in particular focuses on inclusivity, acceptance, and equality, and I think these are all themes that are necessary when it comes to resolving conflict and getting to periods of peace.
Miette has volunteered in New York City Councilman Corey Johnson's district office, worked in her community's participatory budgeting program, and currently, she is working with her Model UN club to support AID FOR AIDS, a nonprofit organization that is fighting the AIDS crisis.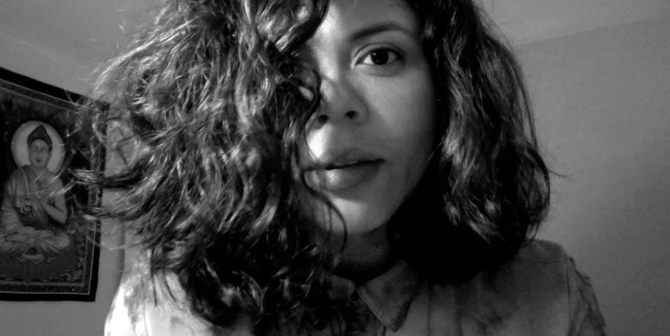 medina (2000 Maine Seed)
I am a queer, disabled, mesoamerican person who lives with a mental and medical illness. Beyond my own life … our lives have always been at stake. Equality includes and considers the personhood of everyone and inequality is an injustice. Equality is for everyone. I urge more active listening, cultivating a deep sense of empathy and humility. These are daily practices that go beyond the election. I'm voting because I want to live. I want my friends and family to live. Voting is our power. Vote for leaders who are committed and devoted to implementing sustainable change—as a daily practice as action. If not for you, vote for us. Vote because it is your right.
medina (they/them) is an author, essayist, dual MFA creative writing candidate, and impact entrepreneur fellow.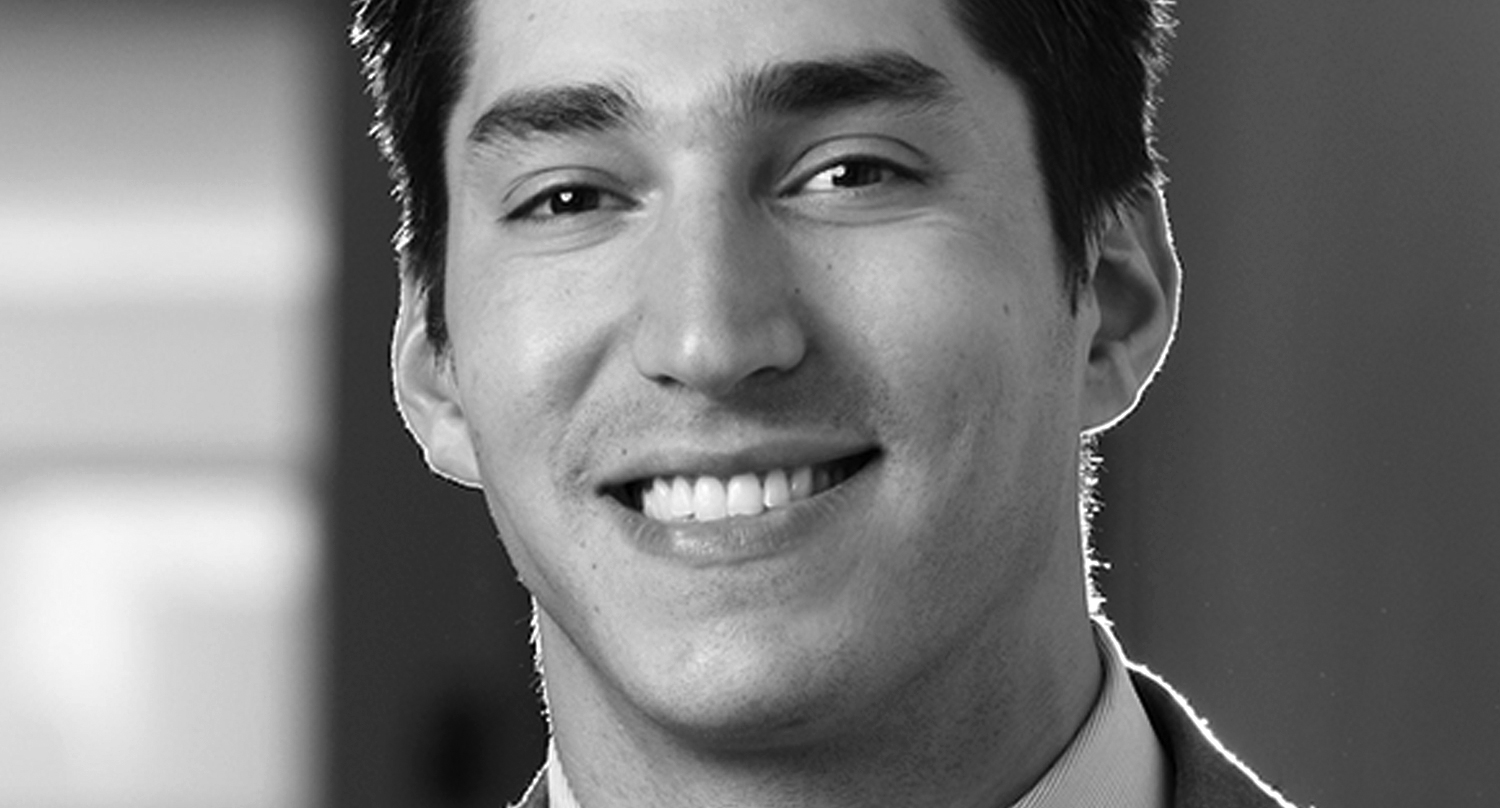 Corey (2002 American Seed)
I have personally felt a dark storm cloud form over America's social consciousness over the past few years. Never in my life had I seen heads of the American state court elements like tiki-torch bearing white supremacists and pursue policies specifically aimed at exploiting societal differences of opinion regarding immigration and religious freedom … until the past few years.
As the descendant of Native Americans and European Jews, my existential existence as a survivor of genocide has only been possible due to respect for human, civil, and environmental rights as a part of American discourse. I cling to the virtues of my ancestors and strive to elect politicians that reflect the way I was raised. Unfortunately, I struggle to see how those virtues are reflected in the current American federal government. I see all of those virtues on the table in this election.
At stake is compassion and civility and the soul of a nation that has an outsized ability to influence the world. We can make no mistake about that. We must choose humanity and compassion on November 3rd and every single time that we are fortunate enough to be able to vote.
Corey is a citizen of the Passamaquoddy Tribe at Sipayik, a father, a husband, and an attorney in Maine.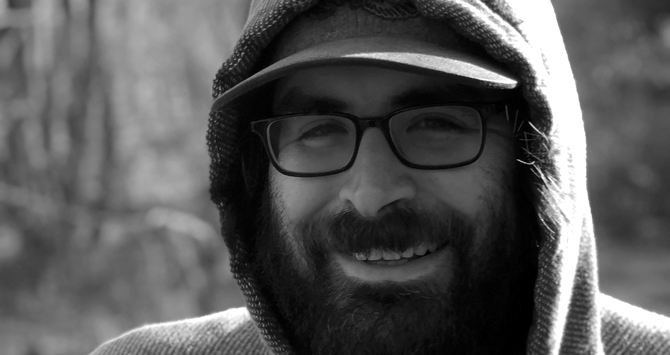 Ross (Seeds of Peace Staff)
I've been pushing people to vote since I was in college, both personally and through campaigns. By my count, I've been involved as a campaign staffer or volunteer in nine races (and of course voted in many more), but this one is far and away the most important.
Obviously, it's important because of the issues, but there's an even bigger question this time: does our American democracy work? If we can all agree that the election was fair and reflected the will of the people then that will be a powerful sign that our democracy works, even when the stakes are high and the conversation is heated. But if the process doesn't look and feel fair to people, we're entering very dangerous territory.
We're so close to Election Day, but there are still things we can do:
Vote! Your voice matters in every race, from President to dog catcher.
Make sure your vote is counted. In many states, your mail-in ballot will not be counted unless it is received by election day. If you haven't mailed it in already you have to drop it off, by hand, on or before election day.
Help others vote. Even with COVID-19, there's plenty you can do to help. For example, if there are long lines at the polls, put on your mask and bring out water and snacks so that people can keep their energy up as they wait.
Resist the spin. Because many states don't count mail-in ballots until after the polls close, we might not know who won key races on election night. If anyone tells you that the race is over before all the votes are counted, push back.
Elections are the beginning, not the end. No matter who wins, we cannot wait around for other people to solve our problems. Write and call the election winners and tell them what matters to you. If the government isn't going to do something you think is important, organize your neighbors to do it yourselves. If the 2020 election reinvigorates a spirit of community action and commitment to democratic processes, that will be a real silver lining to all of this.
Ross is the Seeds of Peace director of Foundation & Corporate Giving and has been a community builder, activist, and fundraiser for nearly 25 years, volunteering on his first political campaign at the age of 15. Right now, he's excited about helping to grow the Astoria Mutual Aid Network and supporting the teachers at his daughter's school as they unionize.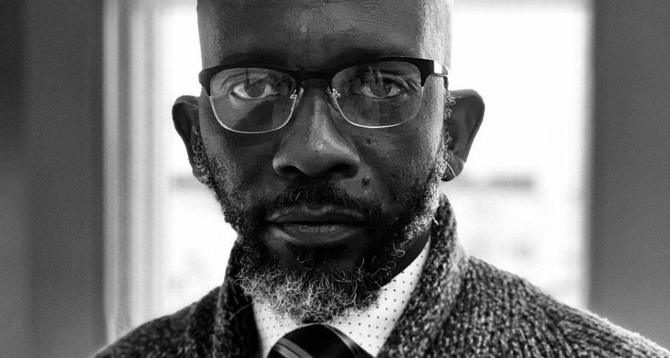 Pious (2008 Educator)
The future of America and our democracy as we know it is at the brink of collapsing. Our world is at a crossroads, and this election will decide if we are going to have a just world, where each human is treated with respect and dignity irrespective of who they are, or if we are going back to the past where the color of your skin, the language you speak, and your place of worship determines how you are treated.
I see my role in this democracy as continuing to create opportunities for people to understand and participate in the civic and political discourse so they can be part of the decision-making process. My role is to work with others to create a just society/world where everyone is treated with respect and dignity.
The ballot box is one of the tools citizens can use to express their political views, but for us to fully participate and shape the political system to reflect our values, we need to do more, we can't just vote and walk away.
We need to hold the people we elect into office accountable. We need to run for office at every level—from school boards to city council, from county commission to national offices. We need to be on the board of directors of institutions whose decisions impact our lives directly or indirectly.
Communities have more power than they believe; the first steps to leveraging that power are for a few courageous individuals to come together and start organizing. If we are able to do that, irrespective of where we live in the world, we can create a community where everyone feels they are welcome and they belong.
Pious is a Seeds of Peace board member, a 2008 Seeds of Peace Educator and 2016 GATHER Fellow. Originally from Ghana, Pious is an expert in intercultural education, youth development, and community leadership. He currently serves as a member of the Portland, Maine, City Council.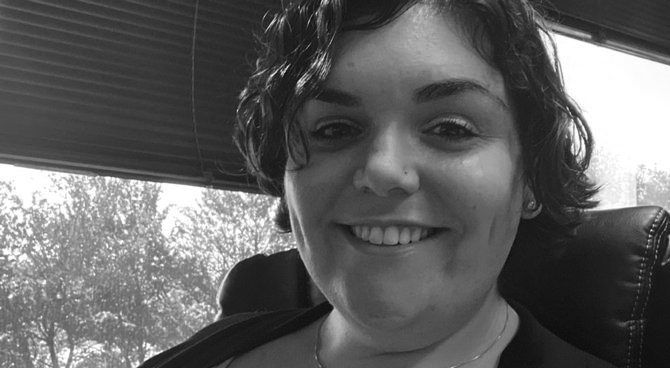 Kaitlyn (2004 Beyond Borders Seed)
I feel that my decision to have children of my own is hinging on the results of the 2020 election and the trajectory of the next four years. I hope voters will consider our country's reputation on an international stage and how our leader's actions impact our national security. We need our government and nation as a whole to take urgent, drastic action on climate change in order to ensure there will be a future to look forward to.
Kaitlyn has been a social worker with the US Department of Veterans Affairs since 2014 and currently lives in St. Louis.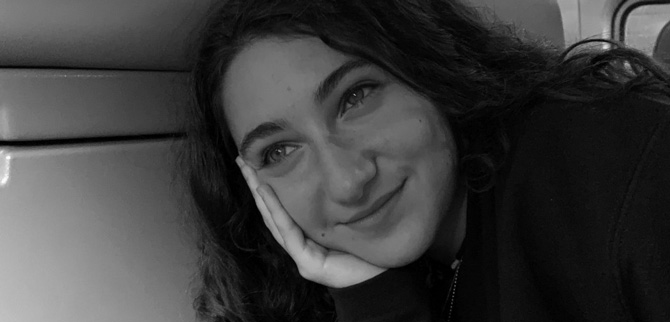 Violet (2018 New York Seed)
I learned about voting during the 2008 election when I was in first grade, and I have had an internal countdown to my 18th birthday ever since. Now that I'm eligible to vote, the stakes are higher than anyone could have imagined. Historically, rates of young people voting are so low that if we turn out this year, we can fundamentally change this country. We can elect leaders who prioritize diplomacy, who will fight for racial and climate justice, and who will lead with empathy. We just need to do it.
Voting is not the be all end all of civic engagement—it is a first step in a long fight towards justice. I'm voting for a chance at a greener, more just future. And that means, after the election, continuing to protest and organize and mobilize and fight for "the way life could be."
Violet is a freshman in college from Brooklyn studying civics studies and international relations. She hopes to apply those fields to dialogue and peacemaking work in the future.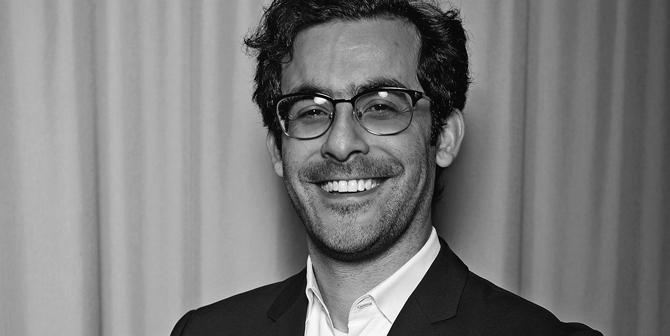 Yousef (2005 Palestinian Seed)
This is my first time to vote in a Presidential election in the U.S., and there is much on the line: The future of America as a country that welcomes all and belongs to all people, no matter the background. The type of leaders we must and must not have. This election is not only critical for Americans but for all peoples, including the Palestinian people who have been faced with unprecedented and biased political gestures from the US government since 2016. In short, everything is at stake for everyone everywhere.
Throughout history, most Palestinians have been denied the right to vote and run for office, and for the past decade that I worked toward citizenship in the U.S., it is only something I could dream of. I have hope that by participating in the democratic system, we will be able to bring about meaningful reforms that can elevate democracy, protect it, and make it meaningful for all, and not just for the few. By voting and running now, I am staying true to my commitment as a Palestinian, an American, and a peacemaker.
And there is no time to waste. I have already been forced to wait most of my life to get to participate in this process which, in my view, is the most important election in the history of America and the world.
Yousef is a 2019 Seeds of Peace GATHER Fellow and has has worked on Capitol Hill and served as a member of the Palestinian Diplomatic Delegation to the United States. He is the author of The Words of My Father.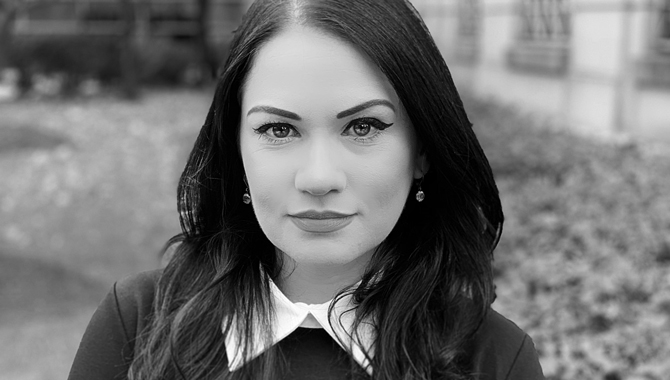 Rita (2000 Israeli Seed)
I can't vote in this election because like many immigrants, I'm not an American citizen yet. But for many immigrants like me, this election will likely determine if that "yet" is indeed temporary and whether I can vote in the next one. I sure hope so, for myself and for America.
Rita is a Research Fellow in Washington, DC, specializing in military applications of artificial intelligence, Russia, and urban warfare.
Catie (Portland, Oregon, Kids4Peace)
So much is at stake for me and my generation in this election, including on a down-ballot, local level, where there is so much that could have a really profound, personal impact on each of us. I've been trying to do my part by canvasing, helping others register to vote, educating myself and others about the issues, and really engaging as wholly as I can in civic dialogue and civic democracy.
I'm on the national board for Vote16USA, which advocates to lower the voting age to 16 for local elections, but for now, the youth's responsibility in this election is to make sure we know all we can about candidates, know what it means to be registered to vote and to make sure that we're fighting against methods of voter suppression for our siblings of color, for our siblings in the LGBTQ communities, and that we're doing all we can to support their ability to get to the polls and use their voice to be represented in our democracy.
So when adults go into the voting booth this year, I hope they remember that they're not just voting for themselves—they're voting for the future. They're not just voting for the next four years—they're voting for our lifetimes. They hold the fate of young people in their hands. If they choose not to vote, or they choose to vote for a candidate who doesn't represent our best interests, that's on them. The older generations have to step up and do what these younger generations, and what my generation, have been doing for a long time, which is not letting anything stop us from using our voice that we've worked so hard to have and so hard to learn how to use.
Catie (she/her), a 17-year-old activist from Portland, Oregon, and Kids4Peace participant since 2015, is actively involved in volunteering with the Oregon Youthline and fighting the climate crisis with Portland Youth Climate Strike.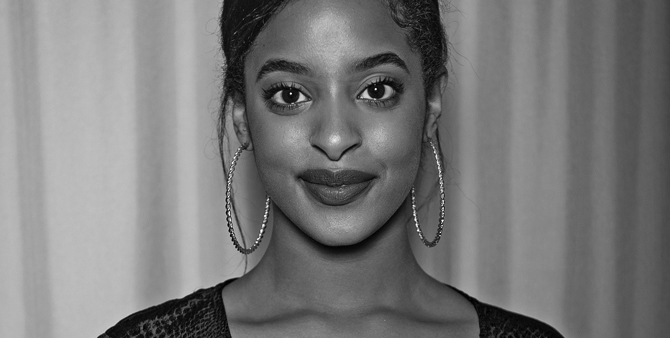 Naissa (2015 Maine Seed)
People of color are denied access to the democratic process and therefore are discouraged from believing their voice matters. My duty in this election is to tell people that their voice matters, that they matter, that they need to take a step to see any type of change.
There's a misconception that even if we vote it won't make a difference, and that is the message we get from our government.
There are little steps that you can take to implement in your mind that you matter, the only person who will speak up for you, at the end of the day, is you because in the US we don't have the representation that we should. I know many people who don't see their voice as one that matters, and that just shows how much the system has failed us.
What gives me hope is the acknowledgement that the way that we're living is not the way we should be living. We are forced now to really dive in and understand why these systems are failing us, once we have acknowledged this, now we can do something about it. This is an opportunity to reshape how we're living and align our values, ethics and morals. When this actually happens, we will have enough strength to move forward.
Naissa is a 2018 GATHER Fellow and founder of a network of high school dialogue programs.