Select summer 2021 Positions Remain open Below to Candidates Living in the US Northeast. Apply Today!
In 2021, the Seeds of Peace Camp in Maine is planning to host youth of different identities and lived experience from the Northeast United States following American Camping Association, CDC, and Maine COVID-19 guidelines.
Staff should be able to commit to the entirety of the summer (June 27-August 18), and live in the Northeast United States. See the positions below for more information.
Lifeguards
Lifeguards are counselors who live in bunks with the campers and are certified American Red Cross lifeguards who, in addition to mentoring young people throughout Camp, are responsible for leading our swimming and boating programs on beautiful Pleasant Lake.
Learn more »
Counselors
Counselors live in the bunks with the campers, instruct activities, and supervise the daily operations of Camp. We look for staff aged 20+ who are flexible and compassionate, and ready to share their skills and passions with the campers. Being a counselor at Seeds of Peace requires a love for working with young people, a deep commitment to adolescent development, the ability to work as a team player, and the desire to foster a supportive and empowering environment.
Learn more »
Dialogue Facilitators (CLOSED)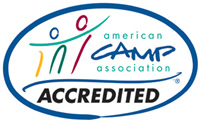 Facilitators at Seeds of Peace are responsible for the Camp's Dialogue Program. Their job is to facilitate daily small-group dialogue sessions, participate in regular meetings to plan and debrief these sessions, and monitor the progress of their dialogue groups. The ideal candidate is dynamic and thoughtful, and has experience engaging in and leading conversations around identity and social conflict with youth.
Learn more »
Camp Nurse
Seeds of Peace Camp is seeking an on-site Nurse Practitioner, RN, PA or equivalent to become part of our team! We are looking for someone to provide high quality camper and staff care as part of the Health Center team this summer. This position will be working with a team of nurses, with telemedicine support from a local pediatrics office and intermittent rotating volunteer physicians. The Health Center supports our entire Camp community, including campers and staff members from different racial, economic, religious, and cultural backgrounds.
Learn more »
Kitchen Staff
Sous chefs, cooks, front-of-house staff, and a support team to help with all food and dining hall preparations and service. We look for staff, regardless of the specific position, who are hard-working, positive, dedicated to their job, and ready to give their all to create a delicious, healthy, and efficient operation that adheres to all health & safety guidelines. Relevant experience and skill are dependent on each position. All staff in 2021 are expected to remain onsite for the duration of the summer and adhere to COVID-19 protocols; housing is provided.
Learn more »
Questions about staff roles at the Seeds of Peace Camp should be addressed to camp@seedsofpeace.org. In order to build a diverse community of peacemakers, Seeds of Peace is an Equal Opportunity Employer.
"Camp has exposed me to a side of life that is magical. It is where people can actually come together and stand side by side as humans." — Noor, Pakistani Seed