Counselors
Counselors live in the bunks with the campers, instruct activities, and supervise the daily operations of Camp. We look for staff aged 20+ who are energetic, passionate, enjoy camp life, and have skills they can share with campers. Being a counselor at Seeds of Peace requires a love for working with young people, a deep commitment to adolescent development, the ability to work as a team player, and the desire to foster a supportive and empowering environment. Learn more »
Dialogue Facilitators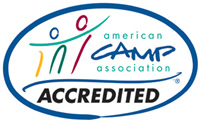 Facilitators at Seeds of Peace are responsible for the Camp's Dialogue Program. Their job is to facilitate daily small-group dialogue sessions, participate in regular meetings to plan and debrief these sessions, and monitor the progress of their dialogue groups.
The ideal candidate is dynamic, thoughtful, committed, has experience facilitating groups of young people in conflict, and has knowledge of the history, culture, and issues of the communities or program area with which he or she hopes to work.
Learn more »
Kitchen Staff
We are looking to hire sous chefs, cooks, front-of-house staff, and a support team to help with all food and dining hall preparations and service. We look for staff, regardless of the specific position, who are hard-working, positive, dedicated to their job, and ready to give their all to create a delicious, healthy, and efficient operation. Relevant experience and skill are dependent on each position. Staff is ideally local, as housing is limited and reserved for kitchen leadership (head chef, sous chef, etc).
Learn more »
Questions about staff roles at the Seeds of Peace Camp should be addressed to camp@seedsofpeace.org. In order to build a diverse community of peacemakers, Seeds of Peace is an Equal Opportunity Employer.