2023 applications, aside from kitchen staff, now closed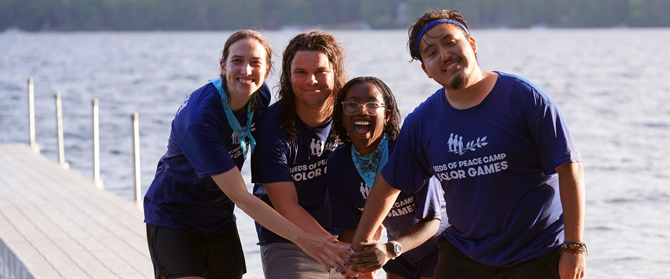 Counselors (including bunk counselors & lifeguards)
Counselors typically live in the bunks with the campers, instruct activities, and supervise the daily operations of Camp. We look for staff aged 20+ who are flexible and compassionate, and ready to share their skills and passions with the campers. Being a counselor at Seeds of Peace requires a love for working with young people, a deep commitment to adolescent development, the ability to work as a team player, and the desire to foster a supportive and empowering environment.
---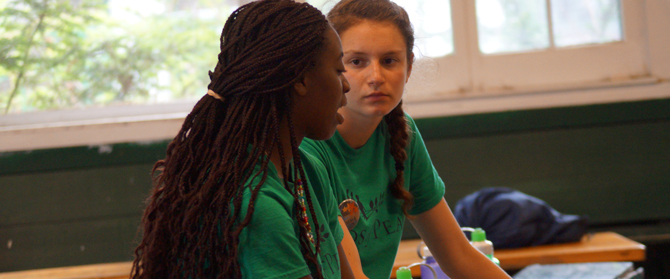 Dialogue Facilitators
Facilitators at Seeds of Peace are responsible for the Camp's Dialogue Program. Their job is to facilitate daily small-group dialogue sessions, participate in regular meetings to plan and debrief these sessions, and monitor the progress of their dialogue groups. The ideal candidate is dynamic and thoughtful, and has experience engaging in and leading conversations around identity and social conflict with youth.
---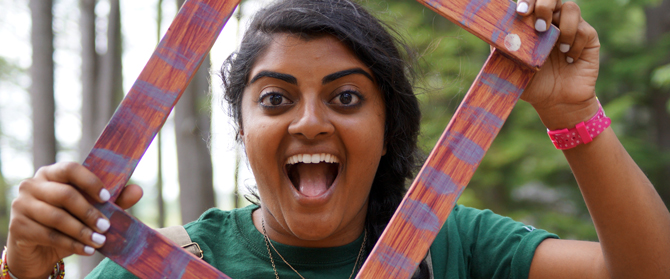 Program Leads
Program Leads at Seeds of Peace are responsible for managing one of Camp's activity areas. Their job is to provide instruction and guidance through enriching activities such as swimming, waterskiing, boating, art, sports, games, music, dance, theater or even our group challenge course. Daily activity blocks provide campers with the opportunity to participate in teambuilding activities, apply their leadership skills and explore new interests with their peers. The ideal candidate is energetic, passionate about creating community and ready to engage campers in an activity in which the candidate has experience.
---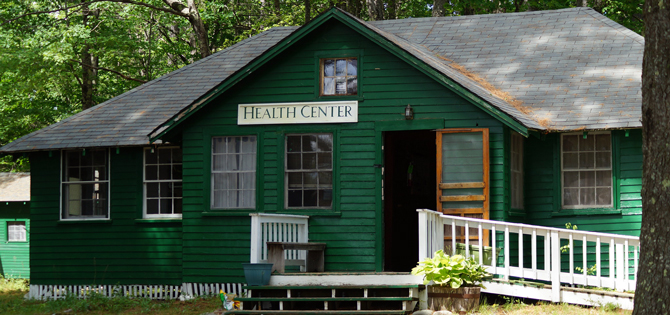 Camp Medical Providers & Nurses
Seeds of Peace Camp is seeking professional medical providers to become part of our Camp team! We are looking for amazing RNs, NPs, PAs MDs, or DOs to provide high quality camper and staff care as part of the summer Health Center team. These roles will work with a team of nurses, with telemedicine support from a local pediatrics office. The Health Center supports our entire Camp community, including campers and staff members from different racial, economic, religious, and cultural backgrounds. Part time, full time and per diem positions are available
---
Camp Nanny
Seeds of peace seeks compassionate and dynamic individuals who can provide exceptional childcare for youth ages 2-12 at Camp. Looking after the children of Camp's full-time employees, Camp nannies create a safe and nurturing environment where our youngest community members can enjoy their own summer camp adventures. Camp nanny days are the best days! Filled with swimming, chatting, nature exploration, playgrounds, crafts, reading and maybe a little glitter and ice cream too.
---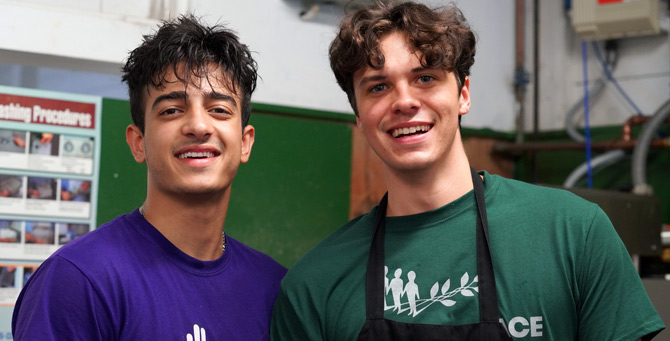 Kitchen Staff
Food Service directors, line cooks, bakers, prep cooks, and servers make up our team of industry professionals who create delicious food that keeps Camp fueled. We look for staff, regardless of the specific position, who are hard-working, positive, dedicated to their job, and ready to give their all to create a delicious, healthy, and efficient operation that adheres to all health & safety guidelines. Relevant experience and skill are dependent on each position.
---
Operations Staff (Housekeepers & Maintenance)
Operations staff works daily to keep Camp running smoothly. We are looking for candidates with the desire to contribute to the camp community by taking care of our facilities, cleaning, organizing, set up for special activities, or providing general maintenance skills. We look for staff, who are hard-working, positive, dedicated to their job, and ready to give their all to create a clean, safe, and well-maintained environment for efficient operation.
---
Our unique summer program offers opportunities for intellectual and personal growth far beyond any ordinary job.
Seeds of Peace develops courageous leaders who work in solidarity across lines of difference to create more just and inclusive societies.
We host a summer program at our Camp in Otisfield, Maine, as part of our youth leadership programming; by joining our Camp staff, you are joining a global community of changemakers and educators.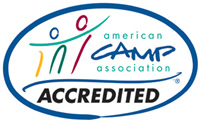 As a member of Camp staff, you will work as an educator, mentor and role model to supervise and engage with young people as they embark on an enriching dialogue and leadership development program.
Staff are role models in solidarity across lines of difference, and come together to support our youth as they continue to grow into leaders dedicated to justice and equity. Through our four pillars, we seek to create a better world, together:
Community-building (through shared activities such as swimming, creative arts, sports, and evening activities)
Action-taking (through our Camp Community Action program)
Dialogue (through facilitated courageous conversations with youth of different backgrounds and views)
Leadership development (through frequent opportunity for camper-led programming and reflection at Camp)
All program staff must be at least 20 years old. Operations staff must be at least 18 years old.
Our staff must not only be eager and ready to carry out their roles supporting youth at all hours, but also kind, caring, creative, and flexible people. Our Camp program will serve youth of different racial, religious, economic, and political backgrounds from the Middle East, South Asia, and the United States. We are committed to creating an inclusive Camp community in which youth see themselves represented in staff with similarly diverse backgrounds so that together, we can live out our mission.
We believe that our camp environment is strengthened by the diversity of staff and of campers, and we welcome you to read the details below and apply to join us!
We realize that members of historically marginalized communities may not have had the exact experiences listed in the job posting. We encourage you to apply even if you are not sure if your qualifications are the right fit, and share your story with us.
If financial concerns are a barrier to your ability to apply to any of these roles, please let us know. All room and board expenses are covered by Seeds of Peace. Meals throughout the summer will be provided. Transportation to Camp is arranged or reimbursed by Seeds of Peace.
If you are dedicated to supporting youth in building relationships across lines of difference and in creating an environment where youth are fully seen, heard, and equipped to make change—please review the job descriptions below and apply.
Applications will be reviewed on a rolling basis, and we will reach out via email to schedule an interview with you starting after January 1, 2023, if we are excited about the possibility of you joining us this summer.
We can work with your university to provide academic credit, or to set up an internship or practicum opportunity, and will do our best to connect you with potential external funding opportunities in addition to the compensation listed with each position. Working with youth and other like-minded educators who are passionate about social justice can certainly help prepare you for other life and career experiences, and can help you build connections that can last a lifetime.
All room and board expenses are covered by Seeds of Peace. Meals throughout the summer will be provided. Transportation to Camp is arranged or reimbursed by Seeds of Peace.
If financial concerns are a barrier to your ability to apply to this role, please let us know.
COVID-19 and Camp
Seeds of Peace is monitoring the pandemic and incorporating appropriate COVID-19 precautions into our 2023 planning. Camper and staff health is of our highest concern. We will share and update COVID-19 protocols according to the American Camping Association and Maine Department of Health and Human Services guidelines and based on our 2021 experience, where we did not have any COVID cases!
In order to build a diverse community of peacemakers, Seeds of Peace is an Equal Opportunity Employer.
"Camp has exposed me to a side of life that is magical. It is where people can actually come together and stand side by side as humans." — Noor, Pakistani Seed