Dear Seeds of Peace Community,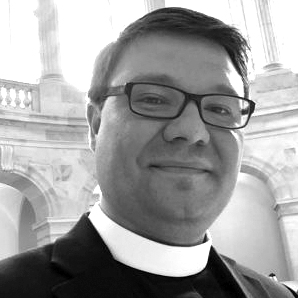 Since I was 12 years old, I've spent every summer at camp, first at my Scout camp in Pennsylvania and for the last decade at youth peace camps in the US and the Middle East. This year, I was hoping to visit the Seeds of Peace Camp in Maine for the very first time.
I've heard so many stories about Camp as the transformative focal point of the Seeds of Peace journey. For thousands of youth around the world, the dialogue huts, group challenge course, bunks, and dining hall have been places of growth and discovery.
Most of all, I've heard about "the Field"—a reference to Rumi's poem and the literal and metaphorical space where young leaders meet across lines of difference.
"Out beyond ideas of wrongdoing and rightdoing, there is a Field.
I'll meet you there." – Rumi (1207-1273)
In the Field, Seeds develop understanding and respect for one another—even those they've been taught to hate or fear. In the Field, they gain the skills and confidence to work side by side in creating a "world as it could be."
I'm excited to be in Maine next summer when it's safe to gather in person again. But the Field extends far beyond Camp to the many places where Seeds live and work for change.
I'm proud to introduce this Notes From The Field newsletter. At least once a month, we'll share organizational updates and stories from across the Seeds of Peace community to keep you connected to our work, and to one another, as we rise to meet this challenging moment in our world.
With hope,
Josh
Fr. Josh Thomas | Executive Director, Seeds of Peace
---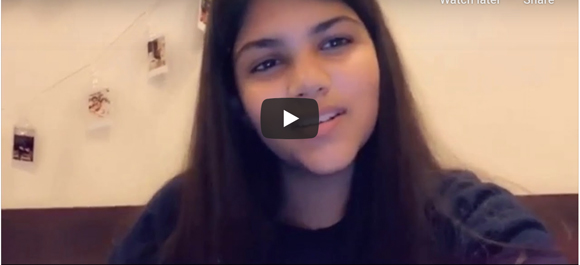 2019 Seeds reflect on Camp
What does it mean to be a Seed? In this video created by Seeds, they give their honest, heartfelt, and certainly raggedy (a term used in dialogue sessions that means going beyond the superficial and getting real) takes on topics. These include meeting with the "other," their best and most difficult moments at Camp, and why they wanted to come to Camp in the first place.
---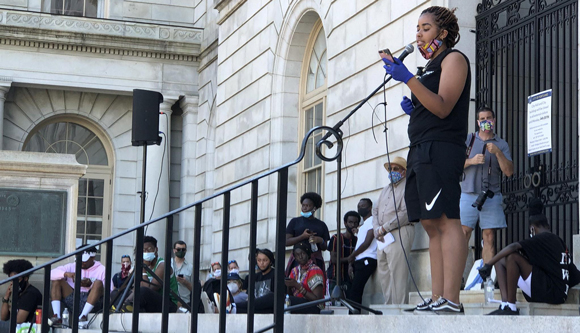 Maine Seed Gracia speaks at a Juneteenth rally in Portland (photo courtesy Fred Bever/Maine Public)
Alumni respond to BLM, COVID-19
Here are a few ways Seeds of Peace alumni have been supporting the Black Lives Matter movement as well as responding to the Coronavirus pandemic in their communities over the past few months:
Black Lives Matter
Shelby (2003 American Seed) co-authored an opinion piece in the Portland Press Herald calling for legal reforms that would make it easier to hold police officers more accountable for their actions.
Gracia and Christina (2017 Maine Seeds) organized a Juneteenth celebration and protest in Portland, Maine, that was attended by around 1,000 people.
Micah (2004 American Seed) is working with conductors in the Washington, D.C., area to start a local branch of Justice Choir, and co-organized the "Juneteenth Solidarity Sing for Black Lives."
Over 130 Seeds and their peers in seven countries have attended online Seeds of Peace programming centered around racial justice, racism, and the Black Lives Matter movement.
Read about more Seeds working for racial equality and justice ››
COVID-19 Pandemic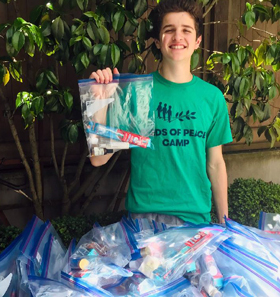 Charlie (2019 American Seed) is helping those in his community who are homeless by providing them with basic hygiene supplies. By teaming up with local businesses, he was able to donate 200 individual Ziplock bags with soap, a toothbrush, toothpaste, and homemade hand sanitizer.

Keya (2018 Indian Seed) and Alina (2019 Indian Seed) launched community COVID-19 support campaigns. Keya raised funds to buy 25,000 washable cloth face masks for people living in Mumbai's slums. She was involved in the process from design to distribution, and exceeded her goal by raising enough to buy 32,100 masks.
Meanwhile, Alina raised over $13,000 (her original goal was around $660) for Habitat for Humanity, which supplied 45,176 Family Essential Kits (with items like flour, rice and oil), and 20,438 Hygiene Kits (handsoap, disinfectant, masks, sanitary napkins, etc.) to approximately 60,000 families.
Nas (2019 GATHER Fellow) raised over $127,000 as of July 16 and has provided thousands of meals for frontline health care workers and the food insecure through the Migrant Kitchen, a social impact catering company that employees refugees at livable wages.
---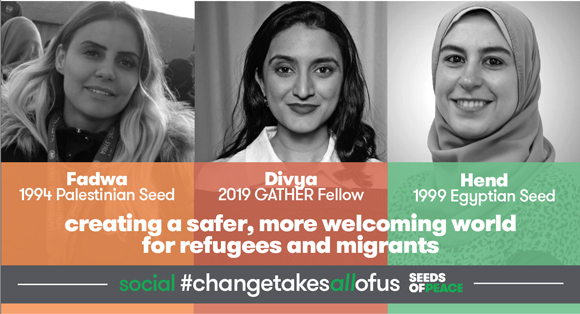 #ChangeTakesAllofUs
Change comes in many packages. It's an Afghan teacher using education to upend generational cycles of poverty, a young Black woman organizing for racial justice in the whitest state in America, and a Palestinian doctor fighting to ensure that all patients receive equal care.
All next week, we will bring you the voices of a unique tapestry of changemakers through #ChangeTakesAllofUs, a social media campaign featuring Seeds, Fellows, Educators, and staff members as they re-imagine approaches to the world's most pressing issues.
Here's a preview of the campaign ››
These are voices not just from dreamers, but from doers: people who are working in the fields of health care, education, social justice, law, politics, journalism, the arts, and NGOs to build more free and inclusive systems in their corners of the world. History shows us that social change happens when leaders work across all sectors of society to challenge, re-imagine, and then build new systems.
Across political, economic, generational, and cultural divides, the voices we'll share will demonstrate that #ChangeTakesAllofUs, including you.
Throughout this campaign we'll offer opportunities to sign up for virtual discussions with our alumni, engage with changemakers, share your story, and learn about ways you can support or join Seeds of Peace programs.
Follow Seeds of Peace on Facebook, Instagram, and Twitter to hear their stories and join us in re-imagining the world as it could be.
---
Upcoming events

• Educators Course (July 20-August 13): Educating in a Diverse Democracy.
• Virtual Camp (August 9-16): We're taking Camp online! Stay tuned for an update in the next newsletter.

---