For all the indignities that come standard with the middle school experience, one thing that Naissa never thought she would have to feel embarrassment for was her identity—for being black.
Yet, there she was, one of just four or five black pupils in a school with hundreds of students, making their way to the principal's office after a school-wide announcement had summoned "all the black kids" to the main office.
"I was very confused, and embarrassed for being pointed out," Naissa, a 2015 Seed from Maine and 2019 GATHER Fellow, recalled recently.
"I never thought I'd be put in a position where I needed to walk in front of all of the school to an office, wondering what would be on the other end, what could all of the black kids have done?"
When Naissa and the others arrived at the office, the principal realized her mistake. "I meant the Black kids," the principal said, referring to a family name, and dismissed the students of color without so much as an apology.
As political refugees who left Rwanda when she was a very young girl, Naissa, along with her mother, twin brother, Nathan, and older sister, Pricillia (both Maine Seeds, 2016), were already long accustomed to being the vast minority almost everywhere they went in the mostly white city of Portland, Maine. So this incident wasn't the first time she had felt lumped into a collective instead of being seen as an individual, but it was certainly the first time she had seen it painted so clearly.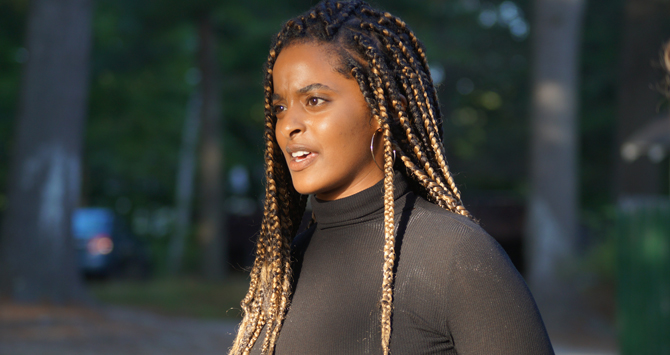 Looking back, however, she said it was an eye-opening experience that set the table for the work she would eventually pursue.
"I saw that whatever I had been feeling for years, it wasn't nonsense, and it made me realize the importance of having some type of understanding or recognition of people who have different identities outside of what the majority is," she said. "It was the first moment that made me see that, okay, you need to do something about it—although I didn't know what."
A few years later she and Pricillia would put the pieces together in the form of CivilTEA Discourse, a series of peer-to-peer led dialogues that, as a Seeds of Peace GATHER Fellow, Naissa is working to expand to high schools across the northeastern United States.
The idea for the program came in 2016, shortly after Naissa's second summer at the Seeds of Peace Camp and Pricillia's first. It was a time when America was beginning to experience a type of divisiveness they hadn't witnessed since arriving in the U.S., and it hit extremely close to home for Naissa. Her mother had always made sure that her children paid attention to what was going on around them—from gentrification changing the composition of neighborhoods in Portland, to politics happening in both their home and their adoptive country.
So when then-presidential candidate Donald Trump's campaign visit to Portland triggered negative conversations at their school, the sisters saw an immediate need for civil discourse—the kind of vulnerable, open-hearted discussions around difference where everyone had a voice—that they had been introduced to during facilitated dialogue sessions at Camp.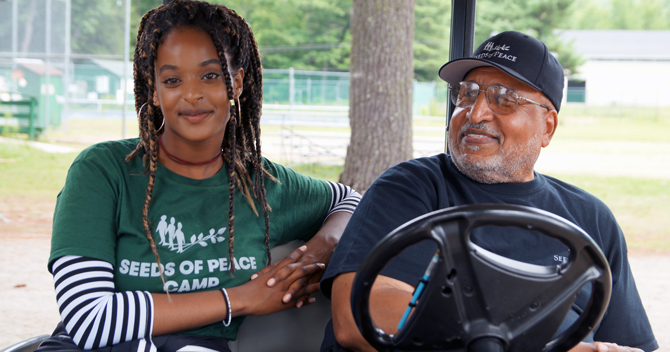 It took hard work, but eventually it became part of the curriculum at their school, with regular dialogues on whatever the students wanted to talk about—racism, identity, beauty norms, immigration, religion, sexual orientation. Before long, other schools began to take notice, and CivilTEA blossomed from there.
They currently have four schools that are fully signed onto the program, which includes schoolwide dialogues (including faculty) every other month and panels on relevant topics. They are also working with a number of schools and universities on providing facilitation training. The goal of the program, Naissa said, is not to reach consensus or implement a certain agenda, but to create a platform where underrepresented voices could be heard and participants build empathy by listening to perspectives different from their own.
The concept in and of itself is impressive, but don't forget that Naissa and Pricillia were teenagers when they started this. Even three years later, at ages 19 and 20, respectively, they're still facing the same challenges that most any young changemaker can relate to: 1) balancing your dreams with classes, homework, a job, a social life, and any other extracurricular interests; 2) figuring out a budget and the ins and outs of running a nonprofit or business, and 3) perhaps most importantly, being taken seriously in professional settings.
"No one has ever brushed us aside, but not only are we young, we're women, and women of color at that," Naissa said. "So whenever we have an idea or initiative in a work setting, we feel like we need to work even harder to prove ourselves, to show a little more confidence that we know what we're doing and that the work we're doing is very serious and should be treated as such."
Of course, there are times that youth is an advantage. Naissa is only a few years removed from being in the exact same seats as those now filled by the high school students that CivilTEA serves. And since many of the participants in the facilitation courses are also college students (Naissa is majoring in international studies, and Pricillia in political science, at Emmanuel College in Boston), she's able to understand their mindsets and work with them on a peer-to-peer level.
The balancing act, however, still remains a tricky one. She said her professors have often been accommodating, especially since CivilTEA has ways of tying into her coursework, but when it comes to actually attending classes, maintaining a full-time job, and planning for CivilTEA, there are only so many hours in the day.
"I don't know how we're doing it, to be quite honest," she said. "But I think one thing that keeps us going is understanding what we're prioritizing, and the heavy love that Pricillia and I have for our education, as well as the honor we feel for being in a position where we're able to work on CivilTEA."
It would seem that there would be no room left for also participating in a Fellowship, but for Naissa, being accepted into GATHER was like an additional level of validation that all the work she and Pricillia had been pouring into CivilTEA was worthwhile.
"When I got that first call that I was being considered for GATHER, I had to step back and say that no matter how many times I've thought CivilTEA wasn't going anywhere, or felt frustrated, or overwhelmed, or questioned if we were putting in too much or not enough effort, this was an outside perspective saying, 'yeah, this is worth it."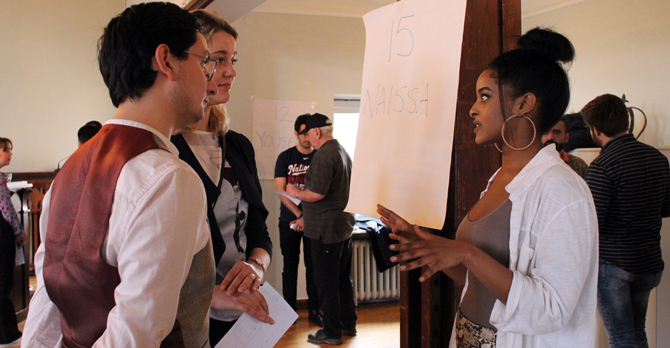 Her dream, she said, would be to see CivilTEA as a mandatory part of school curriculums all over the world. And as she sees the way immigrants are being treated in her adoptive country some 15 years after she arrived, and people being viewed not for their gifts and possibilities, but for their skin color or visa status, she can't help but think that a dialogue-based tool for finding and spreading empathy is more critical now than ever.
"I think what keeps me up at night is that we aren't looking at each other as individuals with so much potential, with so much to offer the world. I tune into the news today, and see how we're looking at and talking about each other here in the U.S. as non-humans, and can't help but think of Rwanda, and how they called the people cockroaches," she said. "I see immigrants coming here today for the same reasons that we did, so of course it feels personal because I share an identity with them, but I have this life they don't have, and it could have so easily been different."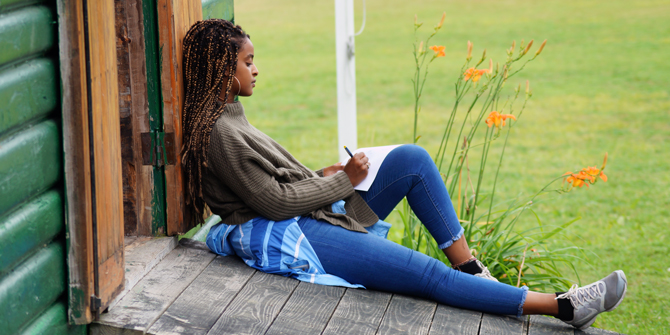 One thing she said she often talks about with her GATHER mentors is the endgame for CivilTEA—does she want empathy, or solidarity? Of course, solidarity would be the ultimate goal, but to Naissa, the pathway must come through empathy. Dialogue, be it in CivilTEA or another form, can't solve all the world's problems, but is one way to bring out the humanity we all share.
"I think we all have the capacity to be empathetic, and once we're able to recognize that and see people as individuals, to find at least one thing to love about them and let that embody who that person is to us, then we can reach solidarity. And I think that's what everyone is striving for, especially at this point that we're at in the world."
This series highlights our 2019 GATHER Fellows. To learn more about the inspiring social change that Naissa and our other Fellows are working towards, check out #FollowtheFellows on Facebook, Twitter, and Instagram.