"They play all these dirty games on different lands, and we are still burning in the same fire."
Asghar, a 2019 GATHER Fellow, recounted his life growing up in Quetta, Balochistan, a city in Pakistan near the Afghanistan border. Asghar described this community as a tribal one, where extended family all live together in a cluster of houses that share one gate to enter.
The area has been destabilized over the years from both the United States and the Russians—the capitalist and the communist bloc, as Asghar described it, one fighting to own all the resources and the other to distribute them.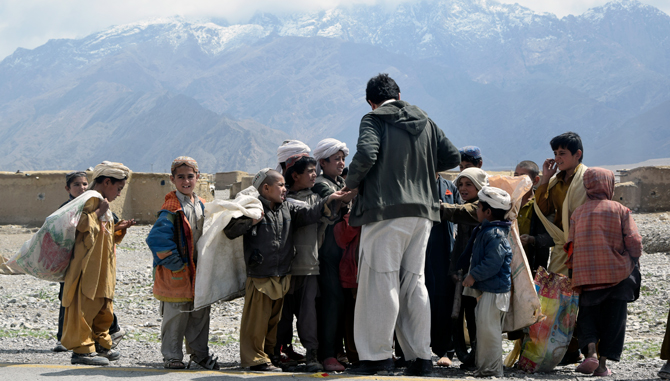 Growing up, Asghar, like all of the boys in his class, was taught that virgins would await them if they died fighting, and that they could escape a life of poverty and illiteracy in heaven.
"When you don't have means," Asghar explained, "you feel 'what am I doing?' I can buy good stuff in heaven. I can have meals, I can have milk. So why should I not go there?"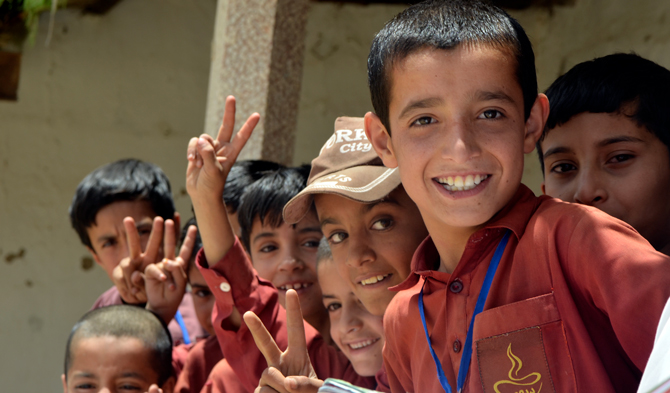 These stories had been put in their minds from a young age, "so when the time comes, they are ready for war and suicide attacks and disaster. Same was the case with me, with my cousin, with all of my village," Asghar said.
But at the age of 22, Asghar went to Balochistan University of Information Technology, Engineering and Management Sciences to fulfill his family's expectation that he would be able to support them in the future. It was there that his mindset—and life trajectory—began to change. He credits this change to his participation in study circles.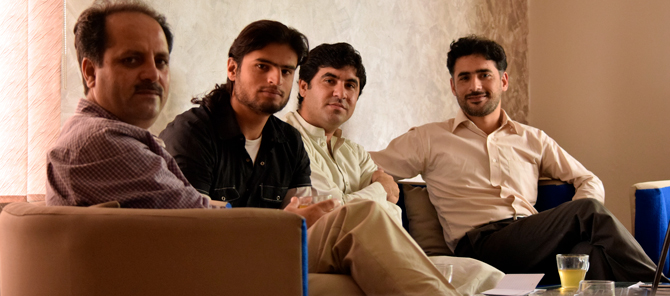 These groups didn't lead to an immediate rejection of what he had learned growing up. The people in these discussion groups, who are his good friends now, he called infidels. "They are kafir, they are brainwashing our children," Asghar said of his initial reaction.
These "infidels" shared documentaries and books that, as Asghar described it, began "to melt him." The books—Dabang Musafari, Sarhaa, Da Laandhi Ghwasha, all written by Noor Mohammad Tarakai, the ex-President of Afghanistan—completely changed his thinking. The stories, which pointed out evils, reminded him of his own village. "I'm watching the different houses, how they are living, the key stakeholders of society and what they do with their position and power, and it hits me. 'Oh! It is this!'"
Seeing his own community reflected in what he read began to "crack my mind and melt my extremist ideologies," Asghar said.
In 2012, when he had completed his MBA, Asghar could feel a shift in his skill sets. He led a political organization during his final year at the university comprised of nearly 1,500 students. At the same time, he raised funds to cover university fees for four of his peers.
"I started to think that if I can collect charities for the fees of students in my university, why can't I establish a school?"
As Asghar sees it, education is the tool by which he hopes to bring about peace. "I feel that illiteracy breeds poverty, and poverty breeds instability. And instability brings war." So in 2013, he created the DEWA Foundation, which established its first school a year later in a small village known as Murgha Zakaria Zai. After that, he established two more schools, and hopes to have five campuses throughout the region.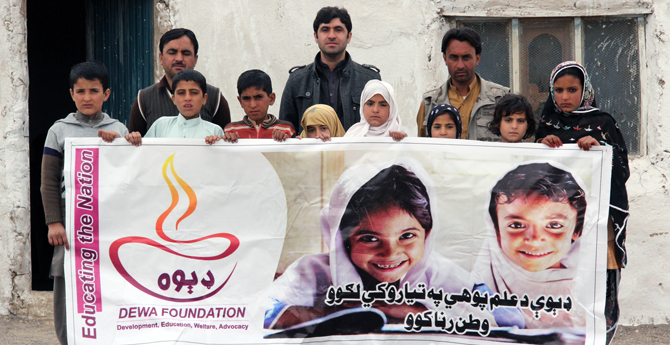 Asghar literally built the first school, he and his team doing the actual labor. "I told my friends we cannot go for holy war; let's not spill blood but we can at least sweat."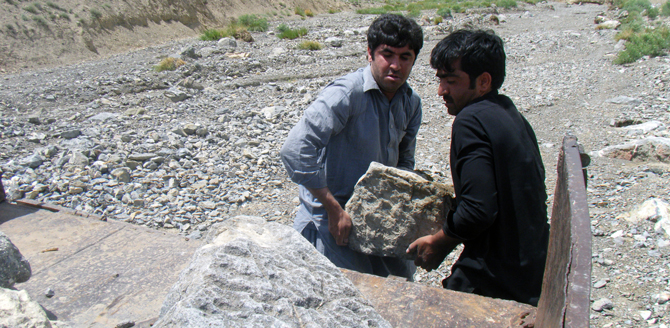 His peers, which included doctors and MBA holders, collected large stones and drove tractors to create the structures that would teach more than 300 students ranging in age from 4 to 13 years old. About a third of his students receive scholarships that enable them to attend school.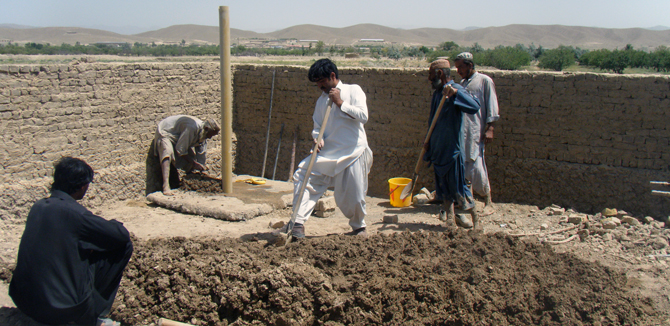 DEWA, which stands for Development, Education, Welfare, and Advocacy, means "candle" or "light" in Pashto, the language spoken in the region where he lives. And Asghar hopes for his schools to be a light for his students, giving them the same critical thinking skills that helped him counter radicalism. "It's easy to manipulate emotions when you don't have education," he said.
How does he convince people to support the creation of these schools, let alone send their children to them? "I share the success stories of people who are from here and now living a good life in other big cities of Pakistan, in the U.S., in Europe. There are doctors and engineers from the same society. I say 'if you give education to your children, your future will be bright like theirs.'"

That's not to say that preaching against intolerance and religious extremism is easy. On the contrary. In one village, Asghar began a discussion with a group of young men who blamed him, told him he was doing bad work, and said he should build a religious school instead. But he countered with science and war. He spoke of the Russian AK-47s and the American drones. "I told them, 'we have to produce our own drones, but to do that, we have to produce scientists. And for that, we need universities. And we have to establish scientific schools where we will educate our children about war games and how to secure themselves.' This is how I convinced them."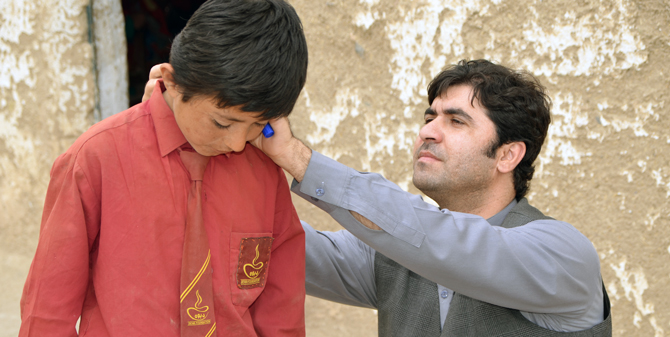 He acknowledged that sometimes they call him an infidel, and sometimes they accept him. But just as his own turnaround took time, he recognizes that it's a process with others, as well. He meets with potential supporters regularly, holding discussions, breaking the ice. He calls upon the same study circles that changed him to de-radicalize others.
"The basic point is, do not kill on the basis of differences of ideologies," he said. "We should discuss the points; we should negotiate."
While his views may run counter to those held by many young men in his community, it is welcomed by the mothers of his students, a lot of them are widows. "Those women come to my school and pray for me. They tell me, 'please don't stop this. Allah will give you a place in heaven.'"
He explained that parents, mothers especially, don't want their children to fight. "They have raised them for 12 to 15 years, and how can a mother allow her son to go and never come back? When I talked to my mother about this [as a teen] she started crying, like 'what the hell are you talking about? How can you think like that?'"
But he spoke of how it's easy to manipulate the feelings of a teenage boy. "The blood is energetic and the age is energetic. Everyone wants to go."
Growing up, Asghar never spoke to his five sisters about his plans. That is not something one does in a patriarchal society—involve the girls into certain conversations. "But right now," he said, "I do discuss politics with my younger sisters. I'm doing this because I know that they will become mothers tomorrow and they can educate their sons."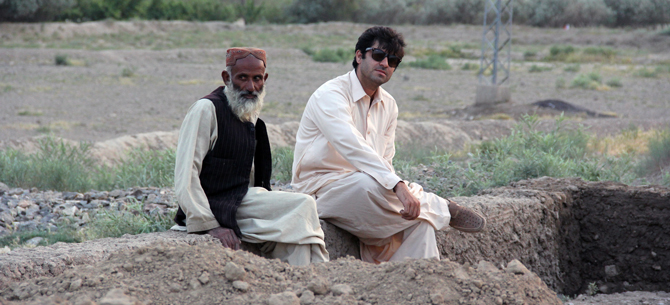 To unwind, Asghar meets his friends for tea. They discuss history, particularly the Roman Empire and American history. And of course, there's Netflix. Asghar watches a lot of films and documentaries; these days he's into the drama series, Vikings.
"I go to that time and I feel relaxed," he said. "We are still living in the same stone age. The houses we are living in are of the same styles of the Vikings, or the Ottoman Empire. We are in a tribal society, exercising the same customs." Asghar noted the similarities in the way he and the actors he sees on TV kiss their mothers on their hands, or how the mothers kiss their sons' foreheads. He loves making these connections across time and cultures.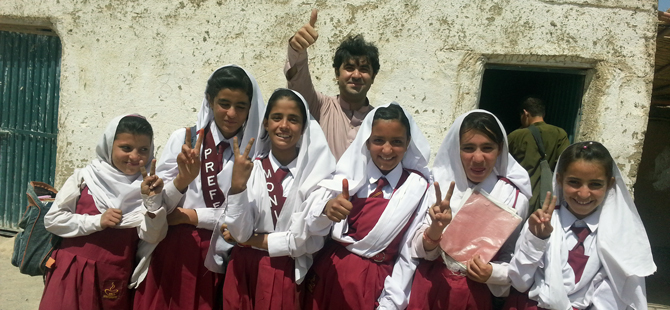 As a GATHER Fellow, Asghar is grateful to have expanded his professional network. "It has provided me a platform that helps me absorb the concept of pluralism. I've met people from different parts of the world." He appreciates these new angles that help him think differently, and the skills he's gained regarding fundraising and sustaining his school model. This is what keeps him up at night—generating the support he needs to build more campuses and reach more students.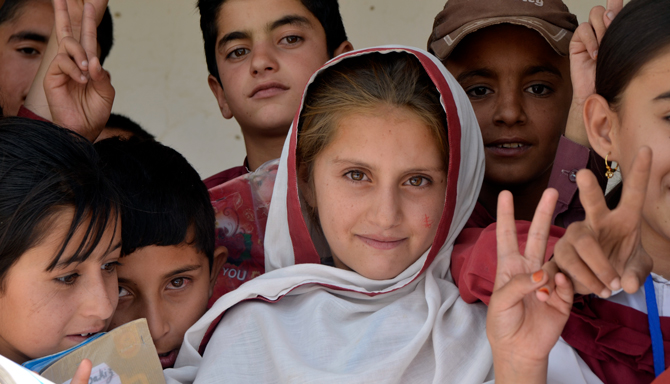 "I'm doing it all to counter poverty, and promote peace," Asghar said. "I want a world without war. Where every individual has freedom of expression, the right to live in peace, the right to education, the right to free health, and the right to employment."
This series highlights our 2019 GATHER Fellows. To learn more about the inspiring social change that Asghar and our other Fellows are working towards, check out #FollowtheFellows on Facebook, Twitter, and Instagram.