Core to the work of Seeds of Peace is the belief that if given the opportunity to hear each other's stories, we will begin to see the humanity that we all share.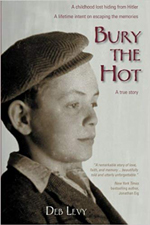 Having written and published the true story of a Holocaust survivor, I recognize the critical importance of literature and memoirs. It's one thing to know what happened to 6 million people. It's another thing entirely to walk in the shoes of an individual. Only through that immersive experience can one really understand history, both in recognizing patterns as they repeat themselves and in comprehending the personal impact of world events.
Reading the story of someone else's life allows us to know the 'other.' We eat at their dinner table, we meet their family, we enter their dreams. People fear what they don't know. And people hate what they fear. Reading is essential; it breaks down those barriers.
For April, which is Genocide Awareness Month, we've gathered books and articles that teach, inspire, and urge us to look at our neighbors and those we don't know or understand with less fear and hesitation, and a little more empathy and open heartedness.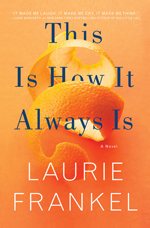 This Is How It Always Is, by Laurie Frankel
The novel, which is inspired by the author's life but is fiction, tells the story of a beautiful family and their journey navigating Claude's transition to Poppy. This book gave me such a beautifully intimate look into the experiences of a young person's exploration of gender identity and a powerful mirror to confront and look within my own perceptions and understandings of gender, community, honesty, and right-relationships. I fell in love with this entire family—for their imperfections, for their mistakes, for their flaws, for their realness, for their beauty, and for the honest struggle that unconditional love requires. — Sarah Brajtbord, Camp Director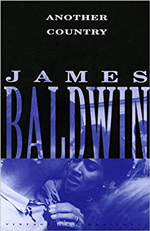 Another Country, by James Baldwin
Baldwin's 1962 classic, set in Paris and New York's Greenwich Village and Harlem, concerns race and sex, including themes of characters navigating black rage, interracial sex, white guilt, homosexuality, race and so-called urban malaise. It's meeting "the other" in the most unconventional of ways. — Orlando Arellano, Team Leader, Multinational Programs and Strategy, Middle East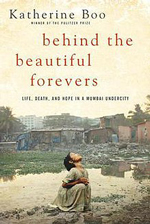 Behind the Beautiful Forevers, by Katherine Boo
The book, which won the National Book Award, is about life in Indian slums: The author shares stories of several people, including children, who work in a garbage-sorting-and-selling business in a settlement in the shadows of luxury hotels in Mumbai. Reading it is fascinating and painful at the same time; hard to even imagine that in a rich city, there exists people for whom a one-course meal once a day is a rarity. — Zhibek Abylbekova, Spring Development/Events Intern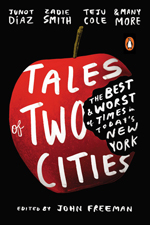 Tales of Two Cities: The Best and Worst of Times in Today's New York, edited by Jonathan Freeman
As a New Yorker, I orient myself spatially—connecting my identity to the neighborhoods I inhabit and subway lines I frequent—imagining myself on the map within the web of communities here. This anthology, with works by writers like Junot Diaz, Zadie Smith and Lydia Davis, shows the starkly different lives of people living within one city. Through its essays and stories, I could peek into the lives of my neighbors: from what vantage points do they view the rest of the city? How do they define themselves in relation to this place? Chapters that highlighted the threats of gentrification and rising prices especially resonated with me. As a young person trying to "make it in the big city," I am both conscious of being implicit in the gentrification phenomenon and struggling to sustainably build a life here myself. It was affirming, heartbreaking, frustrating and inspiring to read about the struggle and survival of my fellow New Yorkers. — Emily Umansky, Development Associate
Also don't miss
Eloquent Voices: Teens React to The Times, The New York Times
We've been saying it for 26 years: There's a lot that adults can learn from teenagers! And this assortment of opinion pieces, in which high school students shared their reactions to a dozen stories recently published in The Times, really brings the message home. Ranging in topics from Asian stereotypes, to violence in El Salvador, to a transgender people, many of the stories included are worth a read, but viewing them through the lens of a teenager is an eye-opening experience of its own.
Invisible Lives, The Washington Post
With stunning visuals and stories told by the people who lived them, this multimedia article goes to the homes and villages of people in Guatemala, Mexico, and California to show an intimate portrait of how lives were severely altered by Trump's crackdown on immigration.
What would you add to this list? Have any recommendations for future editions of What We're Reading? Let us know in the comments below, or send your picks to lori@seedsofpeace.org.