On a typically quiet Friday in Seeds of Peace's New York office, Chief Financial Officer Alina Yavorovskaya ebulliently visited each of her female colleagues, offering them first dibs on a bouquet of chocolate-dipped fruit sent from her family.
For most women living in the United States, March 8 comes and goes without much ado, but in many other parts of the world, including in the Ukraine, where Alina grew up, International Women's Day carries a little more clout.
"Nobody works, it's a real holiday. You get flowers, you get cards, it's not like here. It was very nice," she explained to a half-dozen colleagues, mostly females younger than herself, who paused to enjoy the sweetness of the moment, then got back to work.
March is also Women's History Month, so we're bringing you stories from, by, and about women that are inspiring, frustrating, moving, and thought provoking. The voices come from Nigeria, Kansas, Jordan, India, Seattle, New Zealand, and Nepal. They are complex and as layered as the women who wrote them (there's four takes on feminism here alone!) but they all have a few common threads: Change is possible, change is happening, and while we have much to celebrate, there are still miles to go. In other words, take a moment to appreciate the sweet fruits of progress won by the women before us, then let's get back to work.
Here's what we're reading, and watching, this month: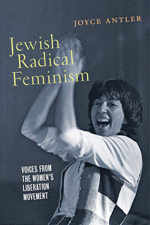 Jewish Radical Feminism, by Joyce Antler
Social movements are so fascinating and mysterious to me—I am always wondering: How do individuals come together in a way that actually affects change? Through extensive personal interviews, Antler examines the lives and recognizes the accomplishments of Jewish women who contributed to feminist movements during the second half of the 20th century. She describes how many of these women started their feminist work by simply by meeting and talking to one another: Conversations led to theory, which led to writing, which led to publications, and eventually gathering momentum into a widespread feminist movement. We are so indebted to the women of this generation who spoke up for change and equality when it wasn't inevitable—and of course, we still have a long way to go. As the women's movement continues to grow and change today, I am grateful that I can look to role models who struggled with the same questions of identity and liberation as I do now. Their experiences inform my own; as a woman, as a Jew, and as a human trying to seek out justice in this world. — Emily Umansky, Development Associate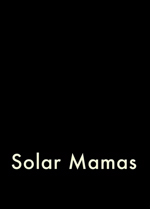 Solar Mamas, by Mona Eldaief and Jehane Noujaim
This documentary follows Rafea, an illiterate Bedouin mother of four from a poverty-stricken community in the Jordanian desert chosen to spend six months at India's Barefoot University learning to become a solar-energy engineer. Along with 27 other women from developing countries, they are taught concrete skills that they can bring home to electricity and change their communities, even if their communities— or in Rafea's case, her husband—aren't quite ready to embrace their newfound empowerment. Solar Mamas resonated with me as Jordanian, and I feel proud when I see women who continue to build a sound base of inner strength. They are presenting an admirable model of integrating traditional male roles of achievement and provision, with traditional female roles of nurturing and caring. — Farah Bdour, Coordinator, Middle East Programs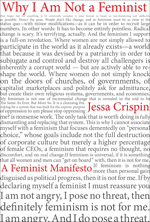 Why I Am Not a Feminist: A Feminist Manifesto, by Jessa Crispin
As a parent, I think a lot about (and talk actively with my daughter about) a feminism that offers a world built anew, rather than just arguing for inclusion into the broken systems we have today. In this work, Jessa Crispin warns that efforts to make feminism more palatable and universal, even fashionable, have diluted its core messages and philosophy—and as a result, rendered it ineffective and useless. She argues that feminism isn't meant to be comfortable or acceptable to everyone, that there needs to be a "mental and emotional cataclysm" that creates the urge and urgency for real change: "[R]adical change is scary. It's terrifying actually. And the feminism I support is a full-on revolution. Where women are not simply allowed to participate in the world as it already exists … but are actively able to reshape it." This book was a good gut check on the ways feminism has become trendy or seemingly performative at times, and a reminder to demand more, to stay true to and push for the ways that feminism can free us all. — Eva Amour, Director of Impact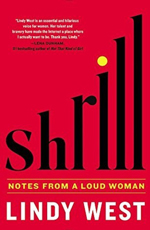 Shrill: Notes From a Loud Woman, by Lindy West
West's memoir oscillates seamlessly between the profane and vulgar to the poignant and sweet, making it a true joy to read, and so captivating that you'll finish in one sitting. Every vignette is chock full of bold vulnerability, realness, and the relatability of being a woman navigating a world (both on- and off-line) that often doesn't want to hear the full range of her experiences and views. She addresses issues around body image and self esteem, women's reproductive rights and feminism, and manages to find humor in the minefield of online trolls. Her piercing honesty is almost disarming – a crusader for lifting the voices of women, unapologetically, despite it all. — Eliza O'Neil, Manager of U.S./U.K. Programs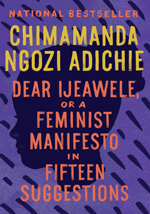 Dear Ijeawele, or a Feminist Manifesto in Fifteen Suggestions, by Chimamanda Ngozi Adichie
I was only about 20 pages in when I went back to Amazon and purchased five more copies of this small book to give to friends with very young daughters. Drawn from a letter Adichie wrote in response to a friend's request for advice on how to raise her newborn daughter as a feminist, the book lays out 15 suggestions that read like a best-hits collection of advice from every wise, compassionate, and empowered woman you've ever met. It's page after page of truths that I've always known in my heart but couldn't quite put my finger on, wisdom I wish I'd heard at an earlier age, wisdom I needed to hear now, and things I want to make sure I say to my nieces—and nephews!—over and over again. While it hits at the heart of today's sexual politics and what it means to be a woman, many of the messages also align with the work of Seeds of Peace, with advice like: "Teach her to question language." "Change comes from one person." "Teach her about difference. Make difference ordinary." "Teach her to reject likeability. Her job is not to make herself likeable, her job is to be her full self, a self that is honest and aware of the equal humanity of other people." — Lori Holcomb-Holland, Development and Communications Manager
Also don't miss
I Am Not Untouchable. I Just Have My Period. This brief documentary is one of several currently available that shows how something as natural as a period, and lack of education and access to affordable sanitary products, can have a debilitating effect on women. I Am Not Untouchable, from The New York Times, takes viewers to a rural village in Nepal, where superstitions and cultural beliefs surrounding menstruation greatly limit many girls' lives, including in some cases, not being allowed to stay indoors, go to school, or even look their male siblings in the face for fear it will shorten the boys' lives. In the Oscar-Award winning short documentary Period. End of Sentence (now streaming on Netflix), the director Rayka Zehtabchi follows a group of local women in a rural Indian village as they learn to operate a machine that can make low-cost, biodegradable sanitary napkins. They they then sell the products to other women, bringing a source of income—and empowerment—to women who had for so long been held back by shame and poverty.
31 Historical Moments Influenced by Women, The Lily (Washington Post): Regina Jonas. Mary E. Walker. Miriam Menkin. Bhairavi Desai. You might not know all their names, but you surely are familiar with their accomplishments in some form: First woman ordained as a rabbi; the first and only woman to receive the Medal of Honor; first in vitro fertilization of a human egg; creation of the New York Taxi Workers Alliance, respectively. This article shows us the courageous women behind moments that changed their lives, and the lives of untold numbers of others.
The Roots of Jacinda Ardern's Extraordinary Leadership After Christchurch, The New Yorker: With a thoughtful, nuanced response to the horrific terrorist attack earlier this month in New Zealand, the prime minister of this small island nation taught the world something about leadership, empathy, and strength in a time of crisis.
Israeli women who have stood up to the occupation for 26 years, +972 Magazine: A model of persistence and dedication, this group of women has endured being harrassed, spat upon, and cursed at to every Friday since 1988, to show their support for Palestinians' struggles.
How Arab Women Are Using Slam Poetry to Fight Racism and the Patriarchy, Scene Arabia: Through the lens of two Arab female artists, this article explores how spoken word is being used to connect seemingly disparate minority communities, and use those commonalities to push back against oppressive systems.
What would you add to this list? Have any recommendations for future editions of What We're Reading? Let us know in the comments below, or send your picks to lori@seedsofpeace.org.