Interfaith activist Mohamed Al Samawi's 2018 memoir The Fox Hunt is the stuff movies are made of; it's no wonder that a film adaptation of his incredible escape from war-torn Yemen is already in the works.
What people will learn in reading his story is that Seeds of Peace played a crucial behind-the-scenes role in his harrowing rescue.
It started at GATHER +962, a 2015 Seeds of Peace conference in Jordan that brought together educators, innovators from conflict regions, peace practitioners, and Seeds of Peace supporters, and alumni.
One attendee was Justin, a social entrepreneur whose company uses videogames to bring Israelis and Palestinians together. He had known about Seeds of Peace and had wanted to be part of the community for years, but had never attended the Seeds of Peace Camp and didn't know how he could fit in. When he learned about GATHER +962, it seemed like the perfect opportunity for him.
"What happened there was incredible," said Justin. "I met some of the most brilliant minds in the world, who have dedicated themselves to the idea that human beings can get along and that we can create an infrastructure to facilitate that. It was mind-blowing."
It was here that Justin was introduced to the major players of The Fox Hunt: Natasha of EcoPeace, Megan of YaLa Young Leaders, Daniel of the Muslim-Jewish Advisory Council and, of course, Mohamed himself.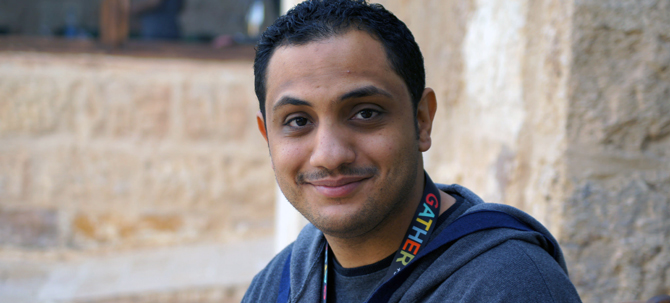 A few weeks after they met, Mohamed moved from Sana'a, Yemen's capital and largest city, to the port city of Aden, fleeing threats by al Qaeda for his interfaith peacebuilding efforts. He had no way of knowing that Yemen was about to break out into civil war, nor that his new home would soon become the center of the conflict.
All of a sudden, he found himself caught between two warring factions and a Saudi bombing campaign, with food dwindling as militia stormed the city. Mohamed hid in his bathroom, powered up his laptop, and reached out to everyone he knew.
Justin, Natasha, Megan, and Daniel all answered the call.
"Over the course of 13 days, we coordinated a military evacuation at a time when Yemeni passports were invalidated and no one in the world was a Yemeni citizen," said Justin. "It was a 24/7 operation. Nothing like this has ever been done before. Everyone told us it'd be impossible, but we didn't give up. And a lot of people who were instrumental in us getting to the next step were people we met at the GATHER conference."
One such contact was able to make headway with the Indian government, which was evacuating its citizens from the region. They agreed to take Mohamed aboard one their military vessels, provided they had an official request from another government. Justin himself reached out to then-Senator Mark Kirk (R-Il) for just that; Sen. Kirk's letter was essential to greenlighting Mohamed's escape.
"None of us were experts in anything like this," Justin stressed of the unprecedented rescue effort. "We used Facebook, Skype, Google Maps. We'd have [Mohamed] drop a pin where he was and try to trace trails and paths. We used Twitter for real time updates on the ground, LinkedIn to find contacts and contacts of contacts."
"If one of us wasn't involved, he'd be dead," he added.
Through the process, they were able to not just coordinate Mohamed's rescue, but help over one hundred other Yemeni citizens escape as well.
And the story doesn't end there.
"We learned there was a blueprint to helping people," said Justin. "Once we saved the lives of a hundred people, we realized this wasn't impossible to do again."
That's exactly what happened six months later. At a meeting in Tel Aviv, Natasha told Justin that another person's life was in danger—a Sudanese peace activist named Mohamed Abubakr—and that they could use the same tools to help again.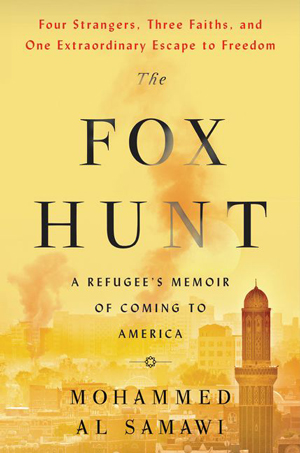 "This ability to be an empowered millennial to save lives across the world with the tools at our disposal is an incredible feeling. After [Abubakr] got [to the US], we asked, 'what's the next step? How can we build this into an infrastructure?'"
This very question led Justin, Natasha, Abubakr, Daniel, Megan, and Mohamed to form the African Middle Eastern Leadership Project. AMEL trains the next generation of human rights activists in Africa and the Middle East, and empowers them to work safely within their countries.
As for the incredible rescue behind The Fox Hunt, Justin sees it as another example of Seeds of Peace's impact in action.
"Seeds of Peace is always trying to show that if you bring people together, great things can happen. Here is the proof! Lives are saved, hearts and minds are being changed, the world is being changed."
Learn more about Mohamed Al Samawi's work. The Fox Hunt is available at HarperCollins Publishers and wherever books are sold.