Since 2001, Seeds of Peace has inspired and equipped new generations of leaders in India and Pakistan with the relationships, understanding, and skills needed to advance peace.
We currently have over 500 Seeds and Educators in South Asia that have graduated from the Seeds of Peace Camp, and thousands more that have participated in, or benefited from, our outreach efforts and local programs.
Our alumni are actively working to transform conflict in and between their countries, leading initiatives in education, media, business, and other sectors that leverage their unique relationships and skills to create economic, social, and political change.
Local Seeds of Peace staff in each country work to build on the Camp experience through intensive, year-round leadership programs that focus on four of the most important assets and abilities that leaders in conflict regions need to create meaningful change: strong relationships across lines of conflict; a sophisticated understanding of core conflict issues; practical skills in communication, critical thinking, and changemaking; and the ability to take action on behalf of peace.
Read the latest Seeds of Peace news from South Asia ››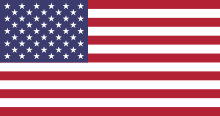 Funding provided by the United States Government.
"After making Indian friends, I now know that Indians have similar mentalities, similar ideologies, and they are people just like us." — Fahad (Pakistani Seed)