The "YES" sign, built from dozens of illuminated light bulbs, may have been an uncommon, perhaps even questionable, choice of hotel lobby decor, but it served as backdrop—and the perfect metaphor—for the 2018 GATHER Summit.
More than 70 entrepreneurs, artists, educators, activists, and policy makers joined together in Athens, Greece, in the middle of December to reflect in their work, share best practices, and dig into questions around the systemic levers of change. From the wee hours of morning until late at night, a vivid brightness and endless buzz of positivity emanated from everyone involved.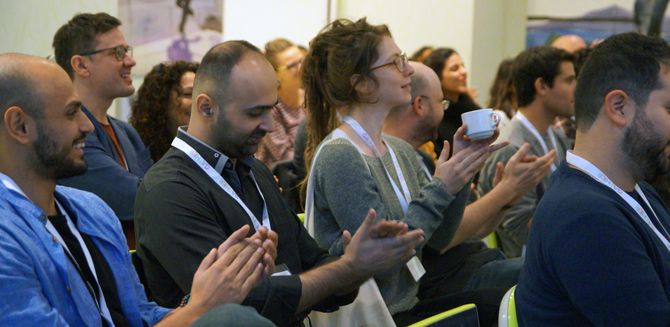 The Summit was shaped around four tracks: economic, political, social activism, and arts and education. Changemakers from Palestine, Pakistan, Israel, India, Cyprus, the Balkans, Egypt, the US, Jordan, Afghanistan, and the UK built skills around storytelling and resource development.
But more than that, they built and strengthened community.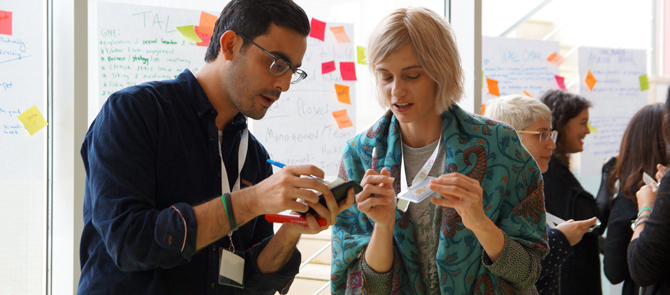 "How amazing it was to be from different countries, different backgrounds and many other differences, and to be able to work in one business mind and systematic goal in less than a week. We are leading the change," one participant from Palestine reflected.
An asset mapping session kicked off a slew of networking opportunities, with participants posting services they sought and skills they could share. From there, individuals met up in pairs over the course of the Summit for 'brain dates'—where they could learn from and advise each other.
Workshops led by experts in the field included introductions to impact investment and nonprofit fundraising, effective negotiation, putting the 'story' back in storytelling, using narrative to move from 'action-inhibition' to 'action-enabling,' and rethinking for-profit biases.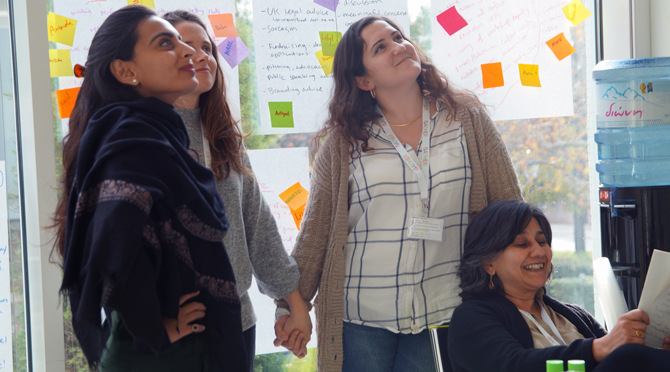 An open-space activity allowed the nearly 60 changemakers to suggest topics of discussion and move freely from one conversation to the next. Groups explored ways to support women in traditionally patriarchal societies, tackled notions of identity and how to instill that in our children, and discussed what to do about Gaza, to name a few. Not surprisingly, we had to extend this session, because people could not be pulled away from each other.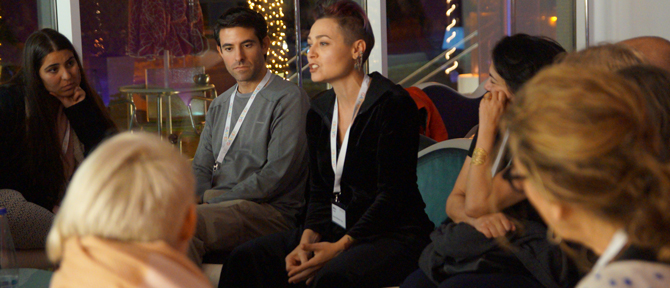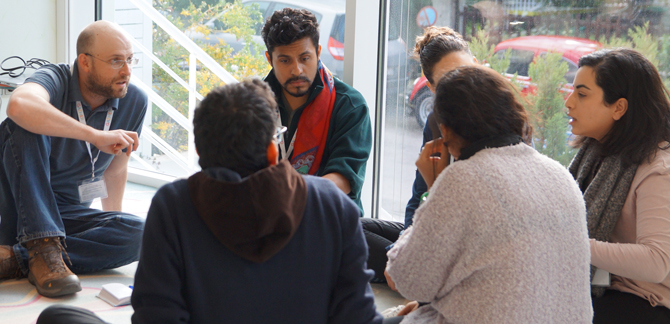 There was even time to explore the city of Athens—visiting local social service, political, or economic organizations to learn more about systemic change, and, of course, climbing the hill to the Acropolis.
Connections were formed, skills solidified, and participants left the Summit renewed in their conviction to lead change, in a myriad of thoughtful and impactful ways.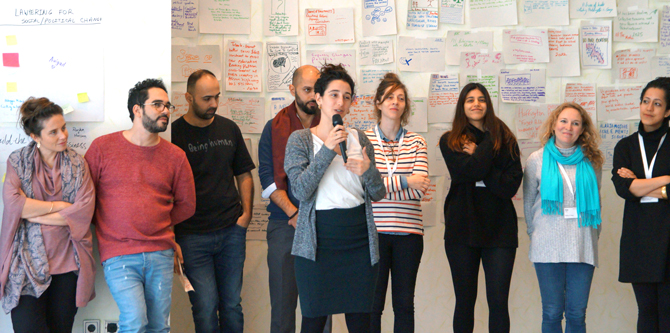 Said one Israeli participant, "The most important thing for me that I can apply are the relationships I gained and the knowledge that people support my unorthodox path toward contributing to peace in the world. I have more confidence, and I feel like I have a larger and more supportive network."