Million Dollar Round Table Foundation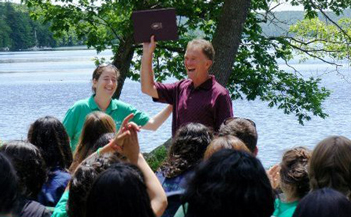 The Million Dollar Round Table (MDRT) Foundation is the philanthropic arm of the Million Dollar Roundtable, The Premier Association of Financial Professionals®. MDRT is an international independent association of more than 39,000, or less than one percent, of the world's best life insurance and financial services professionals from 491 companies and 87 nations and territories.
MDRT members demonstrate exceptional product knowledge, strict ethical conduct and outstanding client service. MDRT membership is recognized internationally as the standard of sales excellence in the life insurance and financial services business.
The MDRT Foundation was created in 1959 to provide MDRT members with a means to give back to their communities. Since its inception, the Foundation has donated more than $23 million in 67 countries around the world and all 50 US states. The majority of these funds were raised by MDRT members from MDRT members. The mission of the MDRT Foundation is to increase member and industry participation and to give funds to worthwhile charitable organizations throughout the world.
Each charity supported by the grant programs is sponsored by an MDRT member, and a committee of MDRT members chooses the annual grant recipients. Since 2005, W. Thomas Spencer, Jr. President of Spencer Financial, LLC, a firm that offers comprehensive financial planning services to retirees and pre-retirees, successfully sponsored Seeds of Peace, which was awarded generous grants each year.