Eva has spent the past 20 years working with communities in conflict to envision and build a more just and peaceful reality.
She first joined Seeds of Peace as a counselor at its Camp in Maine. She currently serves as the Chief Impact Officer, where she gets to explore hard questions with curiosity and a commitment to continuously improving the effectiveness of our work. In her long history with Seeds of Peace, Eva has been part of the development team, worked in Israel/Palestine alongside local teams to conduct and support youth programs, and led the global programming department for over a decade.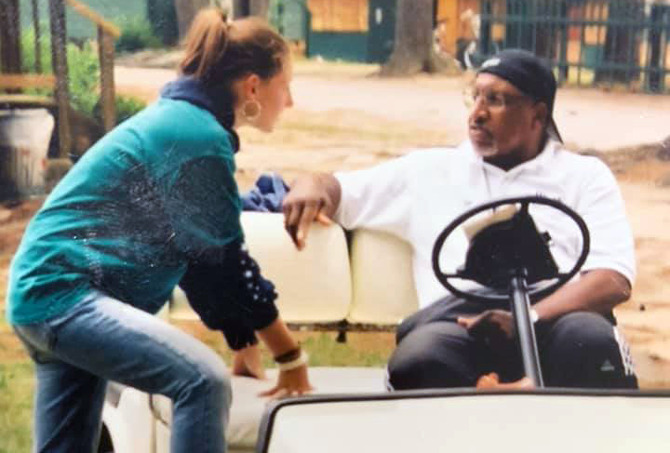 Eva believes that collective liberation and community-building are the foundation for social justice. She gets to actively practice both by bringing white people into movements for racial justice and prison abolition with Showing Up for Racial Justice in Boston and through her membership on the Boards of Directors of Rhize, Empathy for Peace, and Activate Labs.
Eva has published about the Seeds of Peace model in The Christian Science Monitor and been featured in both Le Figaro and Changemakers, a best-selling book featuring rising social entrepreneurs. She holds a Masters degree in International Educational Development from Columbia University and a Bachelor of Arts degree from Tufts University. She lives in Cambridge, MA, and typically happiest on the way to the airport or in the ocean.
"Becoming a counselor at Seeds of Peace Camp, over 20 years ago, changed my life. The people I met there shaped my understanding of myself, the world, and what was possible—and still do. Given the profound impact we have in the lives of our Seeds, we have a deep responsibility to continuously strive to make our programs better, operate in alignment with our values, and respond to changing political and social conditions."