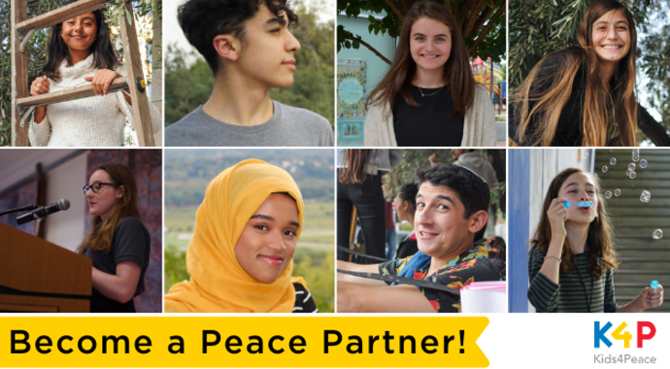 Peace Partners
Join our other Peace Partners and become a monthly donor today!
In Kids4Peace, we know that deep human connections are vital to a peaceful world, and we are committed to staying connected in all situations. This means our work takes us across time zones and oceans. Our work is done amidst conflict and global crisis. Peace Partners are a dedicated community of donors whose monthly gift (of any size) provides the reliable foundation of support for our amazing Kids4Peace staff, who work every day to mentor, guide and empower our global community of young leaders.
Will you join us? Your partnership supports the entire Kids4Peace Team as they nurture the relationships of trust and respect among people of different religions, cultures, and backgrounds that are at the core of Kids4Peace.