Monthly Archives:
June 2014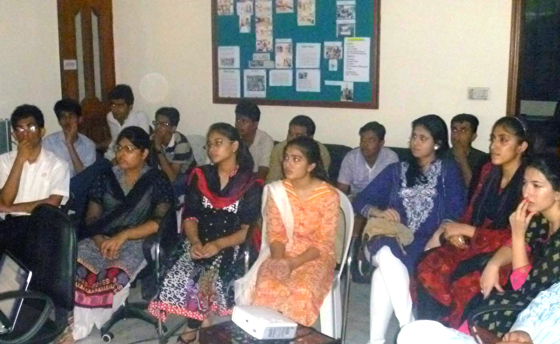 Jun 20, 2014

Pakistani and Afghan Seeds talk Taliban, democracy via videoconference
NEW YORK | Eighteen Pakistani and 15 Afghan Seeds, and 9 of their friends, gathered for a crossborder videoconference on June 20. The virtual meeting helped participants understand the significance of recent developments in each other's countries. "I was amazed to see the energetic youth from across the border interacting with each other on the hot issues between Pakistan and Afghanistan," said one participant. "There is much more to discuss in order to eliminate misconceptions present on both sides of … FULL STORY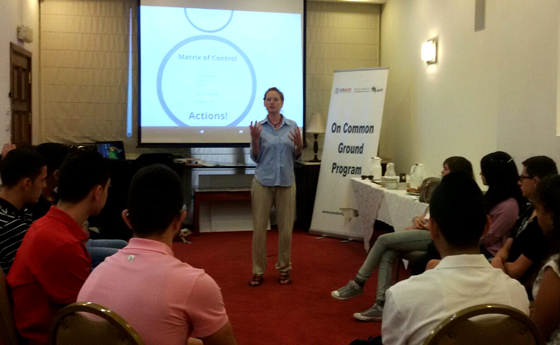 Jun 17, 2014

Palestinian Seeds hold community dialogue on Jerusalem rights violations
JERUSALEM | Four Palestinian Seeds and 12 other members of their communities met on June 15 as part of Seeds of Peace's ongoing series of Community Dialogues funded by USAID, in which Seeds identify, design, and implement programs based on what they perceive as the most important conflict-related issues facing their societies. The participants gathered to discuss Israeli rights violations in Jerusalem with the help of a representative from an Israeli human rights and peace organization. The organization, the Israeli … FULL STORY
How to build peace, one teenager
at a time | Christian Science Monitor
BOSTON — It is not uncommon for people to roll their eyes when I tell them I work in the field of peacebuilding. Given that my work focuses on the Middle East and South Asia, people often joke that I am terrible at my job. I understand this reaction: It's hard to look at the state of affairs in these regions and feel optimistic. Each day brings a fresh wave of injustice, violence, and political cowardice. And yet, I am … FULL STORY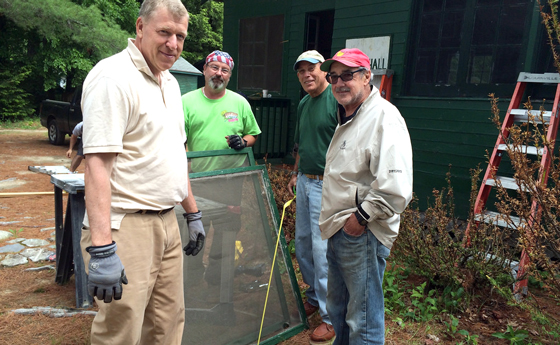 Jun 14, 2014

Toll Bros. craftsmen revive Camp grounds in advance of 22nd summer
OTISFIELD, MAINE | Seventy-five Toll Brothers subcontractors, friends, and family spent their weekend preparing the Seeds of Peace International Camp for its 22nd summer. This year marks the 16th season that the Toll Brothers professionals have donated their time and resources to help facilitate the work that takes place with young leaders from conflict regions around the world. Toll Brothers, Inc. is one of America's leading luxury homebuilders and Bob Toll, Executive Chairman of the Toll Brothers Board, is a … FULL STORY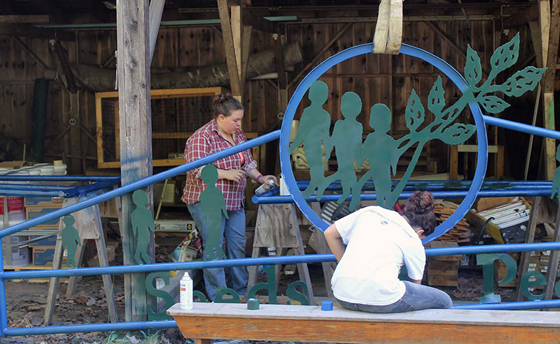 Jun 12, 2014

Dexter vocational school students
prep Camp, engage in Seed-led dialogue
OTISFIELD, MAINE | Students and instructors from the Tri-County Technical Center in Dexter, Maine, applied the skills they study in the real world by relocating their workshop to the Seeds of Peace International Camp for three days. The 13 students also had the opportunity to experience Seeds of Peace's leadership training and dialogue program. The June 10-12 program was the first step towards establishing a partnership between Seeds of Peace and Maine's network of 27 technical and career high schools. … FULL STORY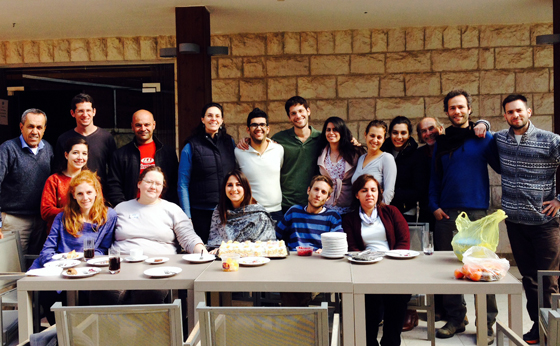 Jun 7, 2014

Seeds of Peace conflict mediation courses certify 39 facilitators
JERUSALEM | Thirty-nine new Palestinian and Israeli dialogue facilitators graduated on June 6 from Seeds of Peace's professional training courses. The dialogue facilitation and conflict transformation program, co-directed by Farhat Agbaria and Danny Metzl, equips Palestinians and Israelis with professional peacebuilding and conflict transformation skills. This is the fifth year that Seeds of Peace has offered the program to both Seeds and non-Seeds. Despite the great need for trained dialogue facilitators, few intensive training programs for Israelis and Palestinians exist. … FULL STORY
Jun 6, 2014

Israeli Seeds watch and discuss "Omar"
HAIFA | As part of an ongoing series of USAID-supported Community Dialogue events organized by Seeds of Peace across the region, Israeli Seeds gathered for a screening and conversation about the film Omar. "I want Seeds to discuss the conflict from the Palestinian point of view, and to encourage critical thinking on the different perspectives of the conflict and reality," said Israeli Programs Coordinator Maayan Poleg, herself a Seed. The movie relates the story of a young Palestinian and his … FULL STORY